Looking to build your hotel booking website like Airbnb and still confuse where to start the development process.
In this article "How to Make a Hotel Booking Website like Airbnb?" we'll look out the all essential steps to build a successful hotel booking website.
Picture Courtesy: https://www.airbnb.com/
Whenever we are going to any destination we always searching "home away from home". The idea behind Airbnb is to provide the best and cheap house-sharing experience to its users.
Not only for the users but also it gives the wonderful opportunity to the house owners to share their property with the people who love traveling by making money.
Airbnb Stats
It was founded by Brian Chesky, Joe Gebbia, and Nate Blecharczyk in 2008
More than 31 office across the world
Airbnb serves more than 400 million travelers since it launches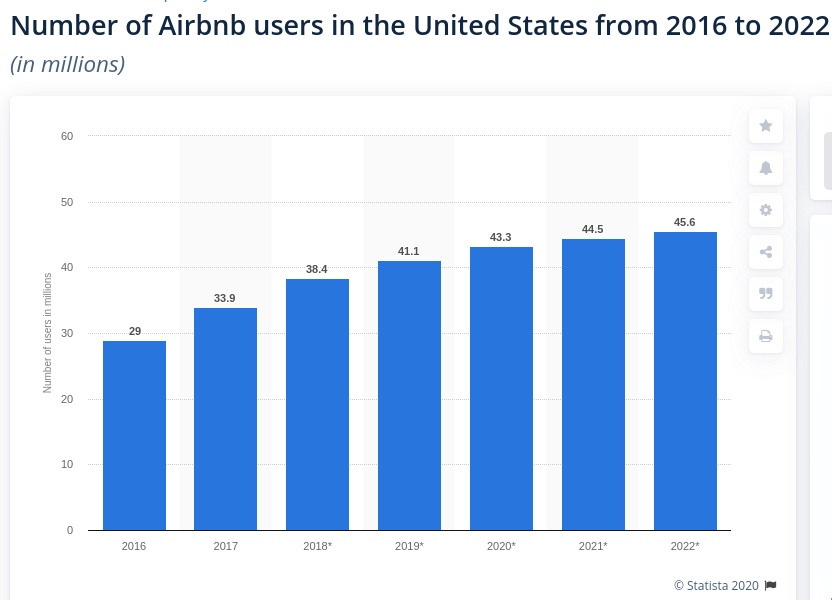 picture courtesy: https://www.statista.com/
Let's Briefly Understand about Airbnb
Simply Airbnb is an online marketplace with an idea about where people who want to rent out their homes with people who are looking for accommodations in that locale.
Moreover, the traveler can book an Airbnb in less as compared to hotels. However, Airbnb average cost for per night price for reservations is $80
The key feature of building Marketplace Website like Airbnb
One Booking For Many Days
Bagisto an open-source eCommerce platform allows there users a wonderful functionality where they can add the booking product into their store.
The following image describes some basic settings which require to complete the process.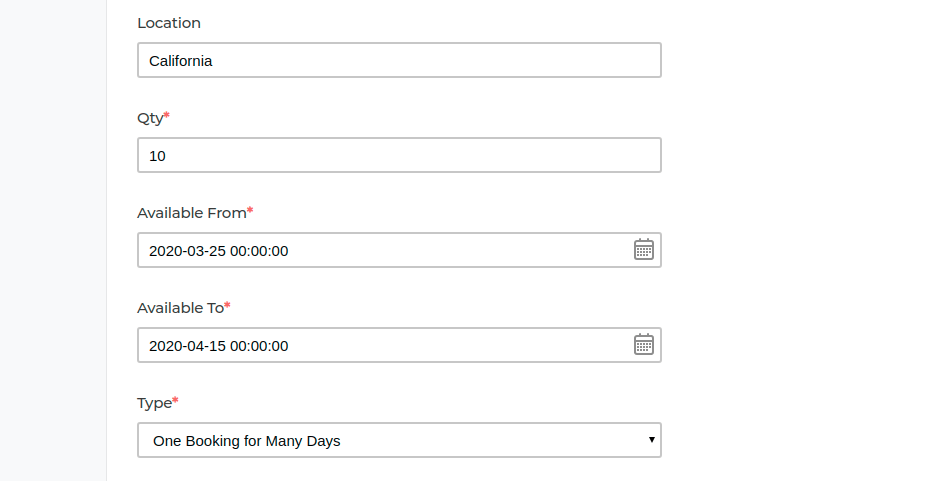 The below image will describe how you can easily manage the one booking for many days under the slot section.
Bagisto is not only open source technology but also its build on top of Laravel and Vue.js.
Built on top of Laravel, it is coupled with easy product information management and fast time to market a product. The framework is very flexible and easy to use even for non-tech users.
Keep in mind that, while Airbnb uses many technologies, they're still running on the Ruby on Rails framework.
Map Integration
Map Integration is one of the most important steps while building a weblike like Airbnb.
In other words, Airbnb identifies its customer location by their IP addresses and provide personalized offers.
This functionality helps your customers who are looking for specific addresses or choosing accommodation near a specific place.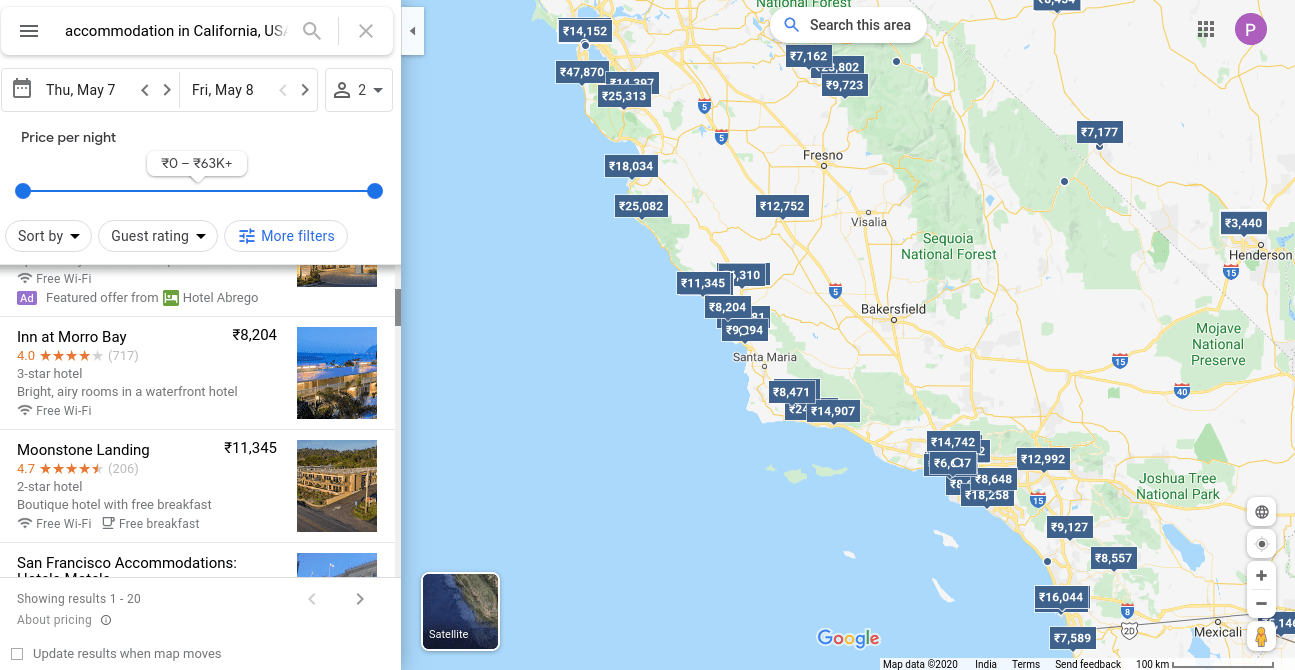 Apart from this map integration is also necessary when a customer looking for something as per their convenience.
On the other hand, you can also use the hyper-local system here so that customers can get nearby location results.
Emailing
Emailing is the process of communicating with your customers about their last transaction, new offers, sending invoices and many more.
However, email can also be used to notify the travelers about the new accommodation places added in your marketplace where they love to travel.
Payment
A payment gateway is one of the important section for your website. It handles all the transactions between travelers and you.
This feature allows travelers to pay for rentals using credit/debit cards or PayPal and allows hosts to withdraw their money effortlessly.
You can integrate the Authorize.Net Payment Gateway on your hotel booking website.
Authorize.Net is a United States-based payment company that is popularly used in the USA, UK, Australia, Canada and accepts multiple cards (VISA, MasterCard, AMEX) and currencies (USD, EUR, CAD).
Especially Authorize.Net payment method is highly safe and secure to use and is PCI DSS level 1 certified.
Please Note – You need a merchant account to use Authorize.Net Payment Gateway, click here to sign up now.
Accommodation/Product view
This page is one of the most effective pages of your website where you can provide travelers a detailed description of the accommodation.
Moreover, you can also add the multiple-image to let them see the space from different angles with all details.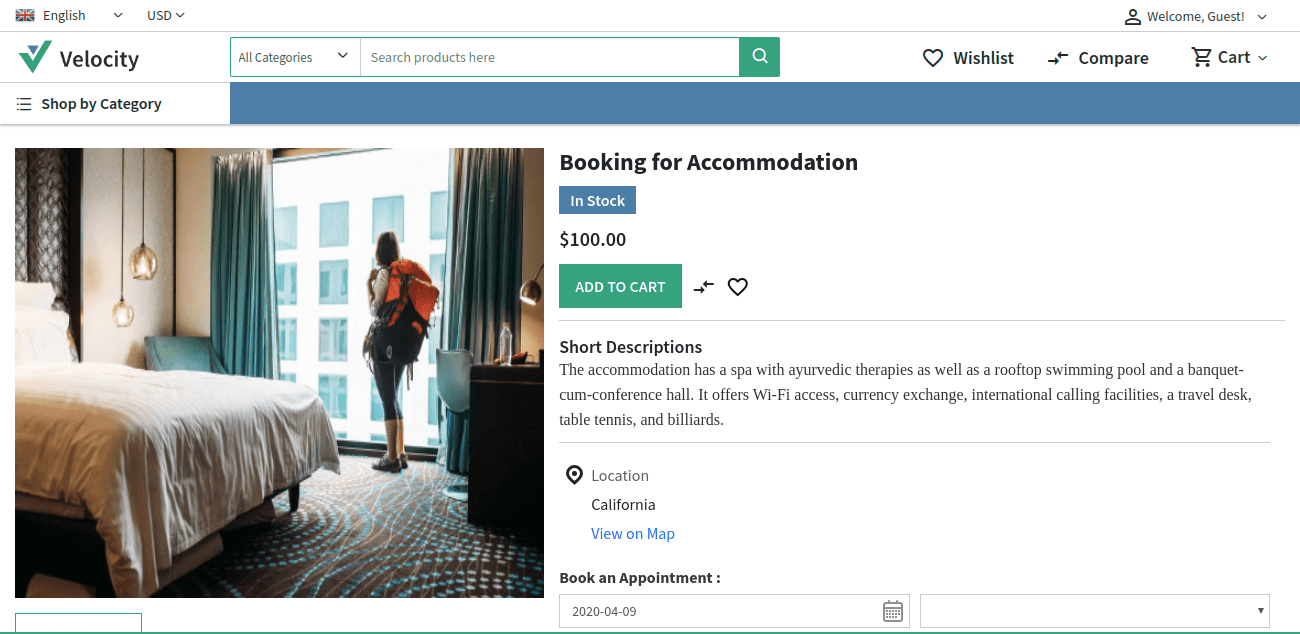 Customer's ratings and reviews
Guys this section gives your customers/travelers space where they can express their feedback about their experiences.
However, this will also help your new visitor to trust your website and the service that you are providing and creating confidence in their mind.
Bagisto allows their user to control their customer reviews & rating to your online store which is necessary for building customer trust.
Guys that's all about this article "How to Make Hotel Booking Website like Airbnb".
Also, for any suggestions or query please contact us at https://bagisto.uvdesk.com/en/
Stay Connected !!
. . .