Products Reviews and Ratings play a crucial role in buying any product. If there are good reviews for a product more and more customers will be attracted to that product.
You can maximize your SEO value of e-commerce website value by using customer review and Star rating.  So let us discuss bagisto product review and star rating feature.
Enable Product Review and Star Rating
On Admin Panel, Click on Configure>>Catalog>>Select Yes >>Save

Front end
Once the Admin enables the feature, then the review will be visible on the front like below
Once customer will click on Write Review, then the next page will be open like below
Rating:-To provide the star rating for the products.
Title:-This is to specify that which thing is the best of the product.
Name:-It shows the name who is giving the review for the product.
Comment:-Here you can write the review for the product in detail.
Approve or Disapprove Product Review
If Admin wants they can approve or disapprove the Product Review. On the Admin Panel, Click on Customer>>Reviews>>Select Review, Admin can change the status and approve or disapprove the review.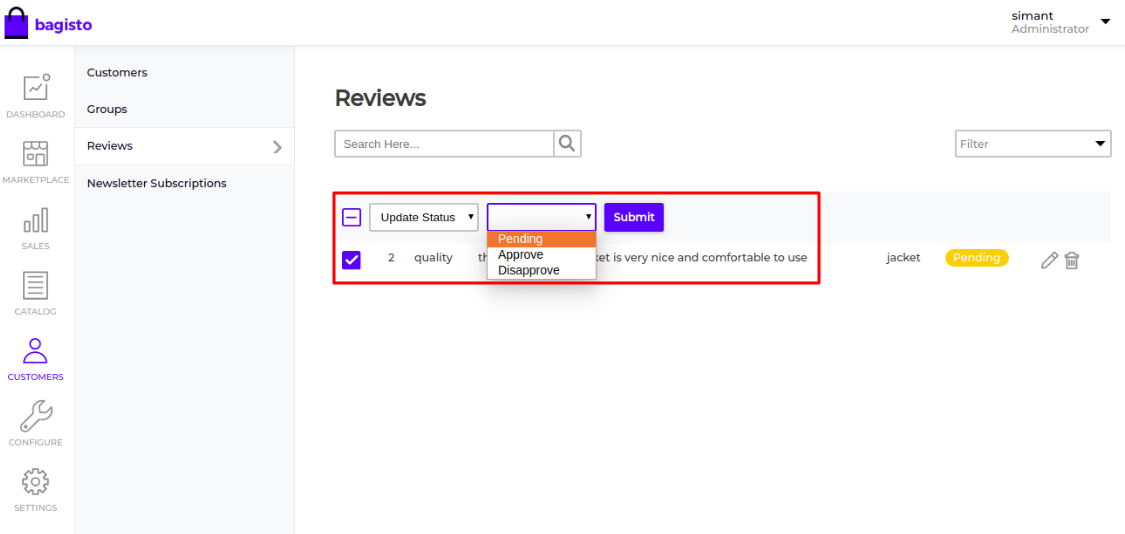 OR
After the review has been given for the product, It is Admin only who can Approve or Disapprove the reviews for the product. In the Status from the dropdown menu, Admin can Approve or Disapprove the review and click on Save.
If the review has been Approved by the Admin the front end product page will look like as shown below:-
Front end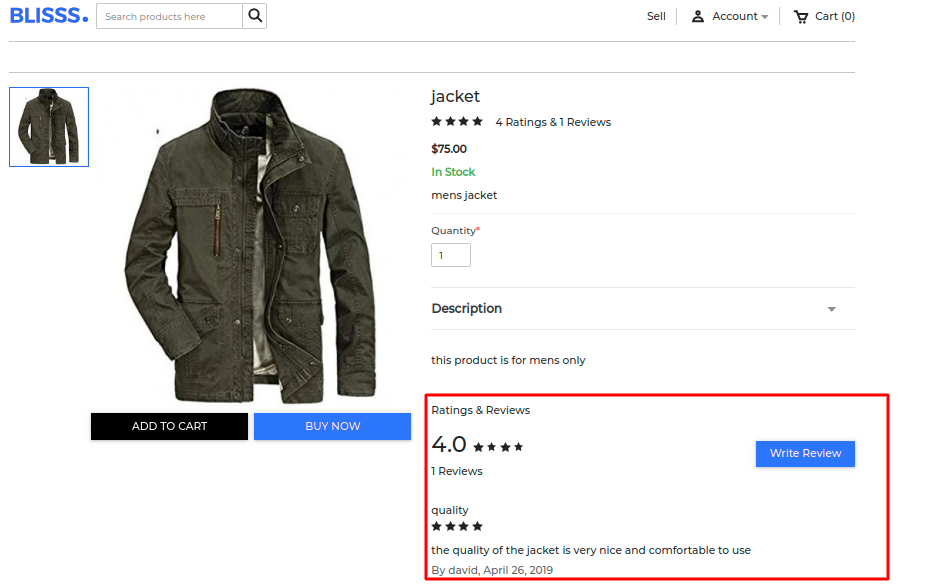 Hope it will be helpful for you. If you have any issue feel free to raise a ticket at https://bagisto.uvdesk.com/en/
. . .