The order is created when a customer goes to your website, select some product and then place a request for it. Here we are going to discuss how to manage orders in bagisto.
When a customer placed an order from the front end, on the admin panel, the order status is generated from where the admin can further process the order.
How to Manage Orders in Bagisto
Adding Products in Cart
Go to the product page which you want to purchase and Click on Buy Now
OR
If you want to change the quantity of the product after changing the quantity you have to Press Enter or Add to Cart
The Next page will be open Like below click on Proceed to Checkout

Billing Address
The next Page will open like below where you have to enter billing Address and click on Continue.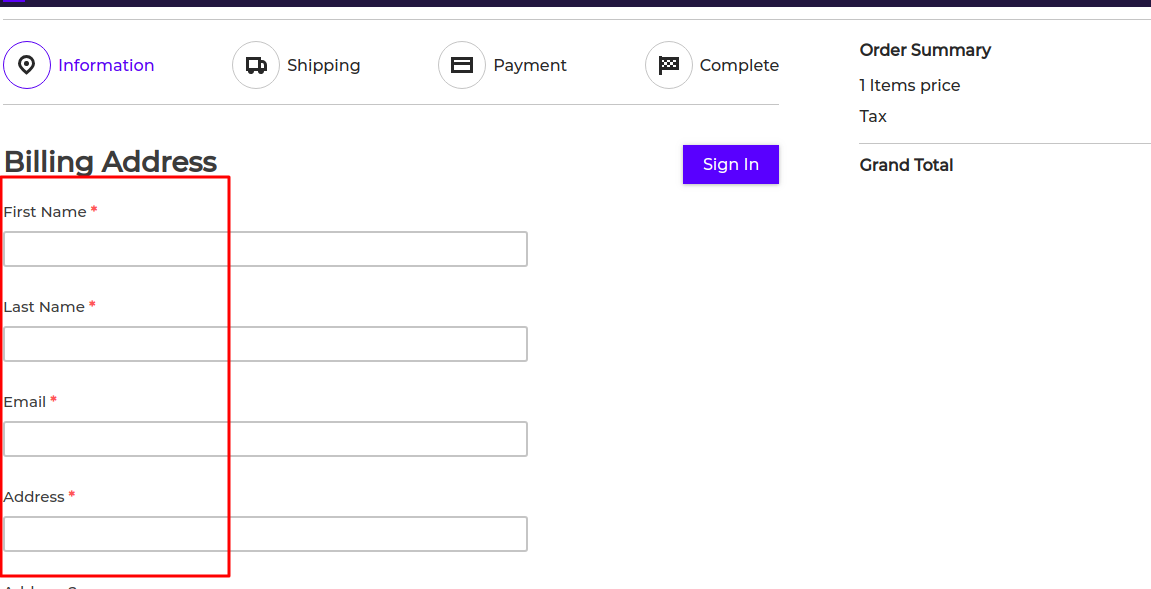 Shipping Method
You can select one of the Shipping Method and then click on Continue
Payment Information
You can select any one of the Payment method and Click on Continue
Summary of Order
The Next page will be an open summary of order where you can check all the detail like billing address, contact, quantity, price, and product. If all details ok then click on Place Order
After clicking on Place Order, then the next page will be open like below and you will get an Order ID.
Back End:-
Click on Sales>>Orders. Open the pending order in Edit Mode and click on the Eye Icon.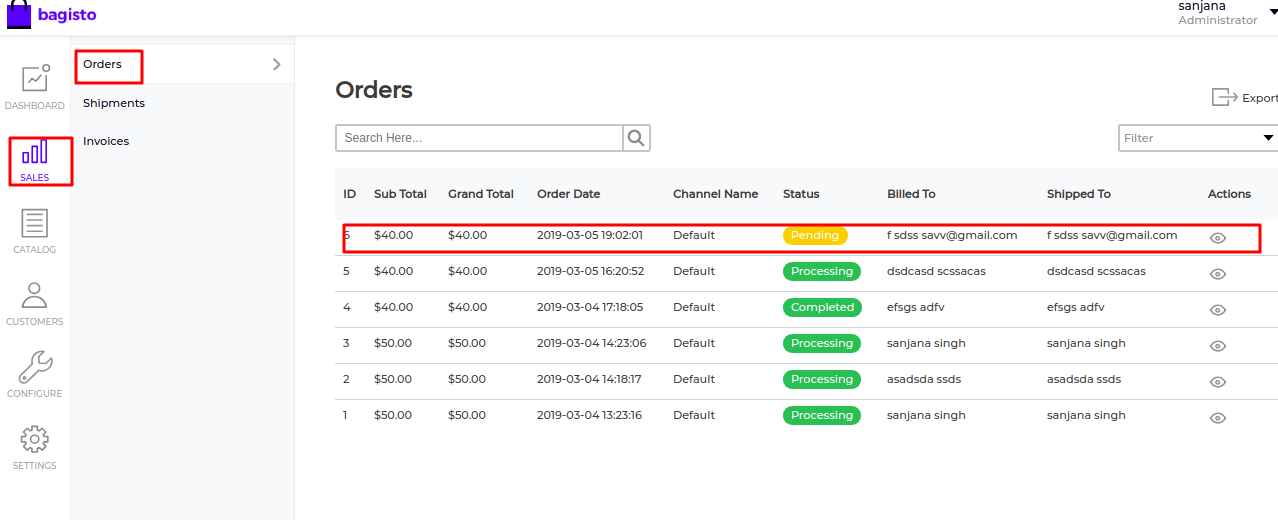 Information
On Information Page, Admin can check customer detail like name, address, quantity etc. Admin can also cancel the order.
Invoice
From here, you can generate the invoice for the order and confirm the customer order by clicking on the Invoice. Admin can check the detail and enter the quantity to invoice then click Save Invoice.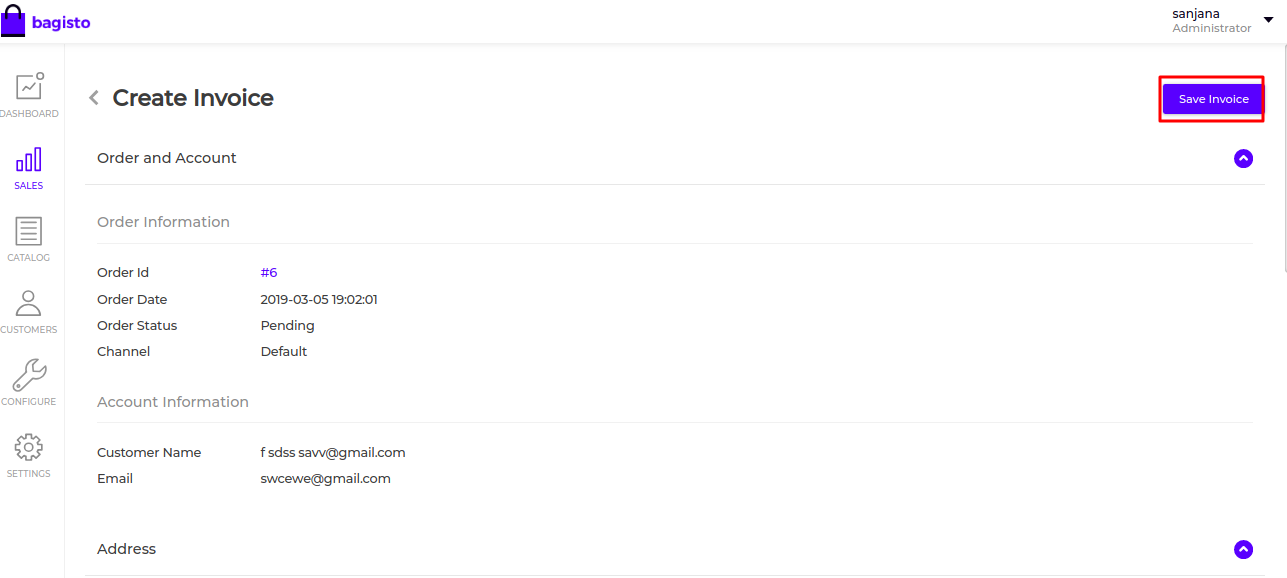 Shipment
To create a shipment for that order, click on the Ship button. Enter the Carrier Title, Tracking Number and choose your Inventory Source from the drop-down list. Enter the quantity to ship and click on Save Shipment
Now order is successfully completed which you can check in the order list
Hope it will be helpful for you. If you have any issue feel free to raise a ticket at https://bagisto.uvdesk.com/en/
. . .