Today in this article we will Look out the "5 most effective Extensions to Boost Your eCommerce Site's Efficiency and Productivity."
Multi-Vendor Marketplace

Multi-Vendor Marketplace Extension allows you to convert your single-vendor website into a multivendor store.
Where multiple vendors can come and register themself with your store. Moreover, every seller of the store not only manages their Products but also can manage Order Shipment, Payouts, Shop Profile.
Also, with Multi-Vendor Marketplace, encourage merchants from diverse categories to sell products from a single storefront, increase product offerings, provide better customer selection and enhance your sales.
Also, the store owner can create a Seller Central where the user will have a separate Seller Registration page.
In addition, Multi-Vendor Marketplace is a process of few steps as follows:
Vendor registration
Admin approve/disapprove vendor application
Vendors adding their product
Payments are distributed between Vendors
Admin kept commission
With Multi-Vendor Marketplace, encourage merchants from diverse categories to sell products from a single storefront, increase product offerings, provide better customer selection and enhance your sales.
Key Offerings of Multi-Vendor Marketplace
Separate Seller Account
Easy Product Assigning to Sellers
Global Seller Commission
Create Attractive Landing Page
Seller Dashboard Management
Seller Can View Order & Transaction
Point of Sale Software 
Bagisto POS Extension is a perfect solution for the management of a physical store. So that you can manage your discount, multiple cart creation, cash & card payment mode and also real-time sync.
It gives the store owner the liberty to have multiple outlets. Also, this module will easily manage your customers and orders for the swift processing of the store.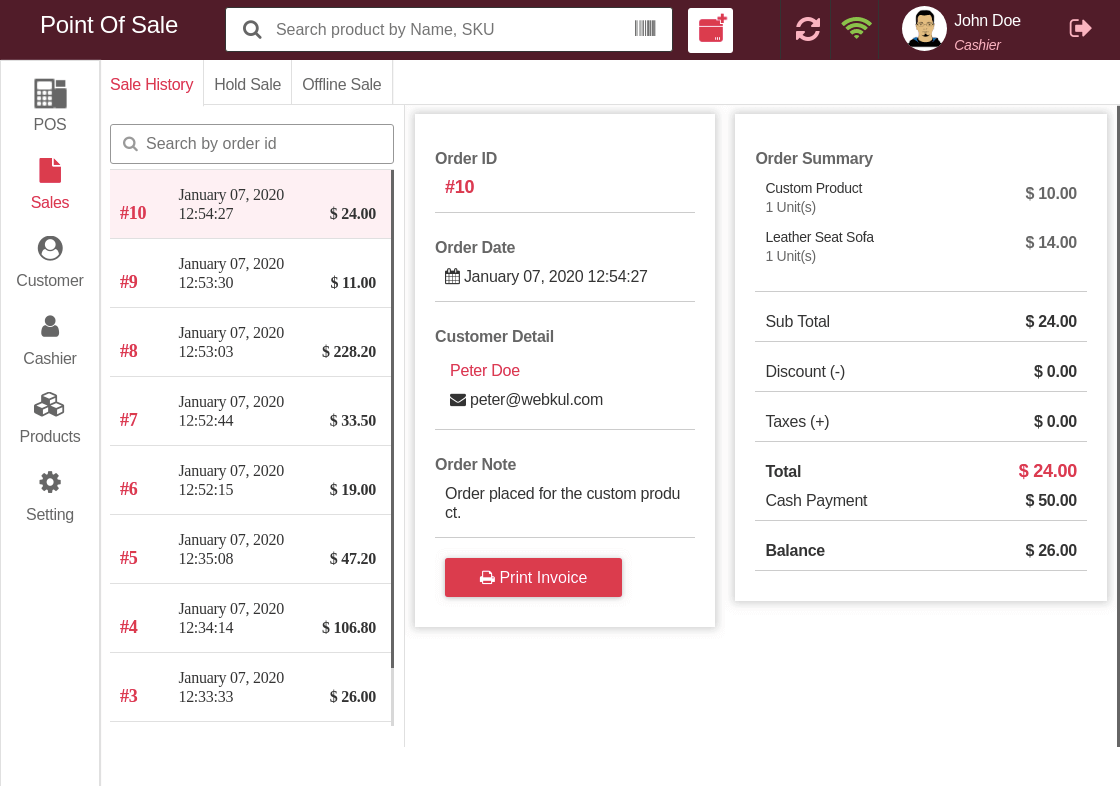 In addition to this, you can also change the POS language according to your preference.
Core Features of Point of Sale Software
Store owner creates multiple POS outlets
The POS user can also hold the cart during current transactions
POS users can also create multiple carts from the POS front-end
The POS also work in an offline mode
POS users can also add a discount to the customer cart
Marketplace Multi Shipping
With the help of this extension, the store owner enables multi shipping for the marketplace. This is an essential feature not only for the sellers but also for buyers too.
Also, this module allows the marketplace sellers to select shipping methods for multi-shipping.
While placing the order the buyer can select separate shipping services for every seller. Every seller will be able to manage shipment for their products individually.
Important Note: To use the Marketplace Multi Shipping extension, you must also install the  Multi-Vendor Marketplace. Also one of our below-listed Marketplace Shipping methods.
Marketplace FedEx Shipping
Key Features
Seller-Wise Shipping Select
Multiple Shipping Options at Checkout
View All Shipping Services Available
Optimize Shipping Costs
Marketplace Advanced Commission
This module gives the ability to the store owner to set a commission for the products, categories, as well as on seller's categories.
Besides this will help you to attract vendors towards your marketplace.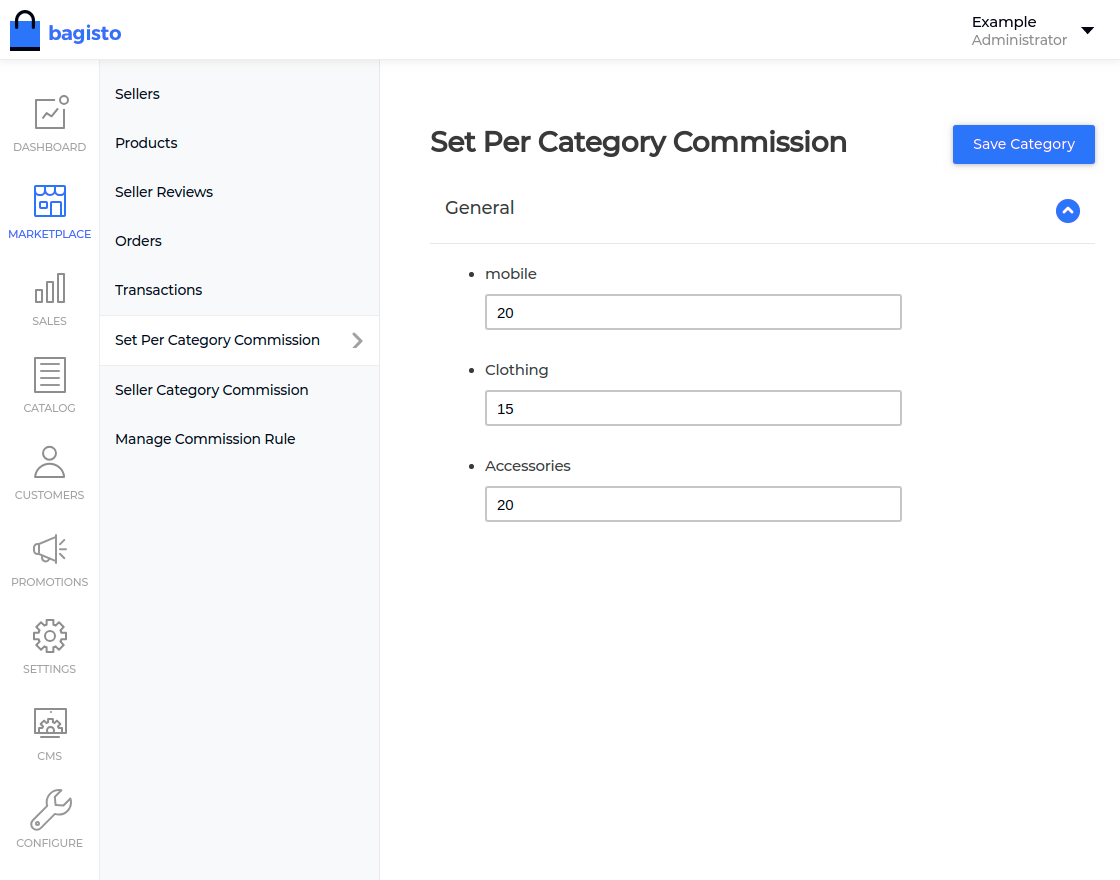 Core Features of Marketplace Advanced Commission
The store owner can set a new commission rule for the products
You can set different commission rates for every category
This module also allows setting commission for both products and categories together
Select the commission type between the fixed and the percentage
Progressive Web Application
Transform your website like Mobile Application while having the full functionality of the website.
Also with the help of PWA, you can achieve features like work in low internet connection, load on the home screen, etc.
Progressive Web Application uses web compatibilities also provides a native app experience to the user.
Furthermore, Users can easily access the eCommerce PWA through a browser like Chrome, Safari, and Opera. PWA is mobile device independent so it can work on any mobile device
Key Offerings of eCommerce PWA
No Update Required
Also works in offline mode
Share products with friends and family
Set your preferable theme  & background-color
Enter your application name
Upload Application Icon
However, the customer can also view your website in offline mode so as the resulting customer's engagement rates will be increased.
Also, for any suggestions or query contact us at https://bagisto.uvdesk.com/en/
Thanks for reading the article
Stay Connected !!
. . .