With the help of CMS(content management system), you can create a new page, edit the page for your bagisto store. CMS is also helpful for the customer while purchasing the product to check the refund and return policy and many more.
How to Create CMS Page in Bagisto
To Create CMS page, open the Admin Panel then follow the below step
Add a New Page
On Admin Sidebar, click on CMS>>Page>>Add Page
After click on the Add page, Below is the list of fields you need to fill under General.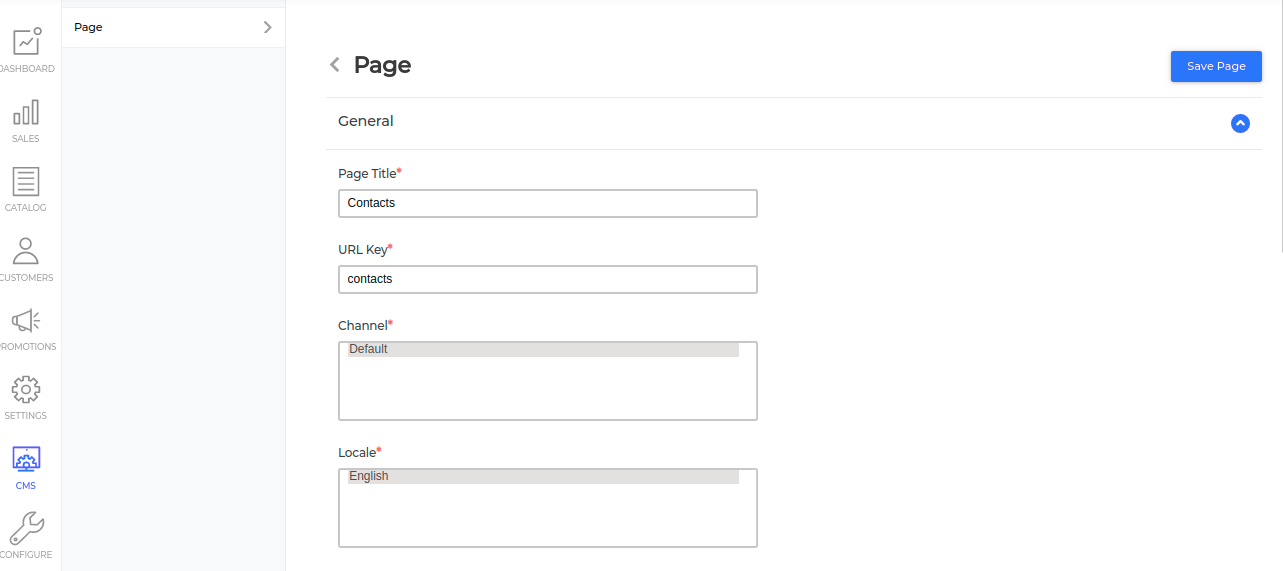 Page Title:-You have to fill the page title.
URL Key:- Enter the page url key.
Channel:- Select the channel.
Locale:- Select the locale.
Enter the Content
Content:- In this section, you have to write the content which you want to show on this page. With the help of helper classes, you can set the content layout.
Enter the SEO Detail
Meta Title:- Provide the main title of the page by which your page will be known as.
Meta Keywords:- The meta keyword for the page needs to be provided to improve its searchability on the search engine for specific keywords.
Meta Description:- Enter description so that page can easily appear in search engine listing.
Edit the Channel
Go to the Setting>>Chanel>>Open selected channel in Edit Mode.
You have to use the source code editor, click on the source code(<>).
You have to enter this code "<li><a href="@php echo route('shop.cms.page', 'contacts') @endphp">contacts</a></li>" and write url-key which you entered while creating the cms page. Click Ok and Save Channel.
Front End:-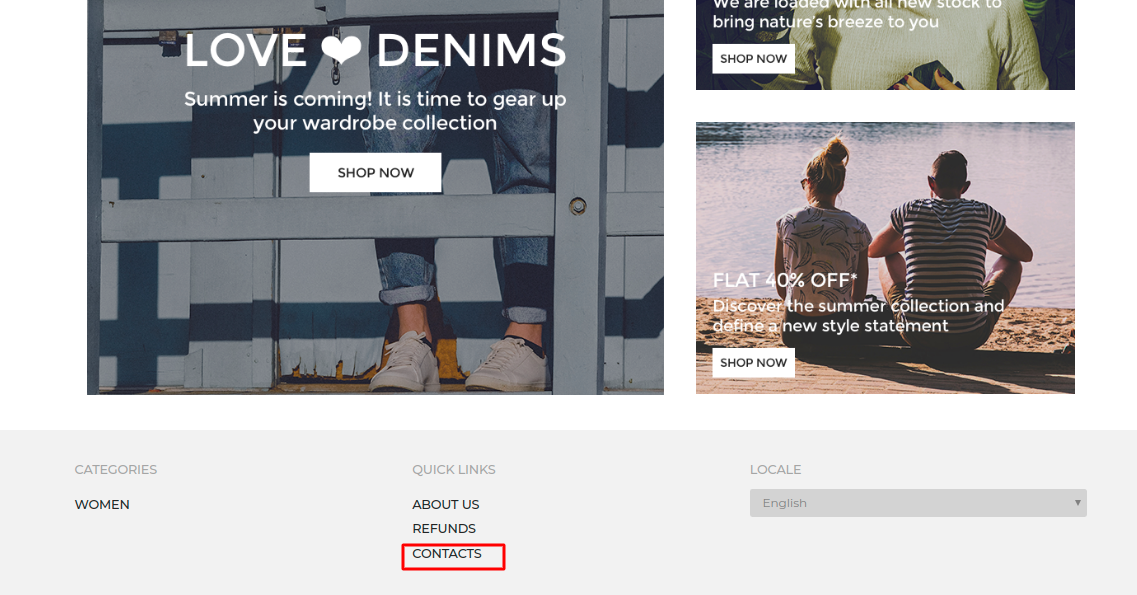 When you click on the contacts it will redirect to another page like below image.
Hope it will be helpful for you. If you have any issue feel free to raise a ticket at https://bagisto.uvdesk.com/en/
. . .