Boring and a mirror image of old-school corporate B2B marketing! That's what you may think when we talk about SaaS marketing. In this article, we will learn "How to Do Marketing for SaaS Business".
But wait for a second! Everything has changed a lot; boring websites, horrendous industry trade magazines, and dull trade shows have no place in the young and evolving SaaS sector nowadays.
Today's SaaS looks like what you'd see in a B2C company: customer-focused, data-driven, and engaging. 
So, do you want to create an entirely different image for your SaaS marketing? If yes, you've come to the right place!
In this article, we're going to show you 6 effective strategies to do marketing for your SaaS business. 
Ready to get started? Let's buckle up!
What is Software as a Service (SaaS)?
Software as a Service (SaaS), also called cloud-based software, is a software distribution method that allows data to be accessed from any type of device with a web browser and Internet connection.
In this web-based model, software providers host and maintain servers, databases, and codes that make up an application.
If it's still hard for you to imagine, think of Google – a typical example of a SaaS provider. We write on Google Docs, save on Google Drive, and track on Google Analytics. Those apps are exactly SaaS products. 
SaaS companies often charge a subscription for their products, which is delivered and stored within the cloud.
The subscription model means companies can reach profitability over time and must provide value continually; otherwise, their clients will become at risk of leaving.
While technological advances have spurred software development, the subscription model has transformed SaaS businesses into a promising land.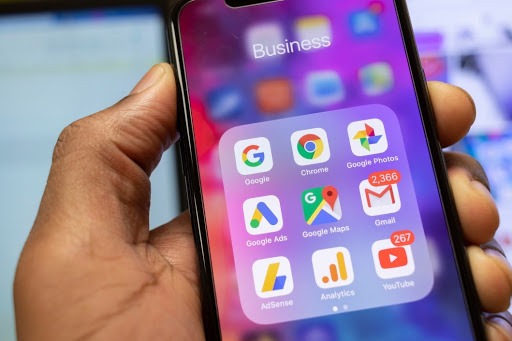 According to a report from Statista, the SaaS market's total size has experienced an exponential increase. From $106 billion in 2017 to a whopping $124 billion in 2018, it is expected to reach $157 billion in 2020.
Besides, BetterCloud announced that there is at least 80% of apps used in surveyed businesses will be SaaS-based.   
But the numbers also indicate the increasing competition for businesses in the SaaS industry. That's why you should read our next part thoroughly to stay ahead of the curve! 
6 effective strategies to do marketing for SaaS Business
Provide high-quality content
For SaaS companies, it's essential to have content that educates customers about how the software works and its benefits.
But it's more vital that content should add value to their buying journey through all of the stages, including awareness, consideration, decision, retention, and advocacy. Do this right and it will benefit both inside and outside sales of your business.
In fact, there are many good practices that you can apply to create a high-converting content marketing strategy. Some of them are:
Offer ebooks, blogs, white papers, social media posts, and more

 to address their queries and raise awareness of your SaaS business. Remember to generate content that is personalized for every segment of your target market. 
Educate your existing and prospective customers by showing them how your software can solve one of their pain points. You can 

create webinars, podcasts, videos, and expert guides

 to encourage interaction.
Create personalized content for every type of customer

 based on their location, job position, actual needs, buying behaviors, etc. 
Focus on Search Engine Optimization (SEO)
The quality of organic traffic plays an integral role when it comes to SaaS marketing, and this is where SEO comes in handy. SEO is all about making your content present and discoverable within platforms where your target customers are searching for solutions.
However, SEO does not just mean sprinkling several keywords across your website and content. It will help a lot if you tackle the search engine in two separate yet complementary categories:
On-page SEO

. The good news about on-page SEO is that it is entirely within your control. You need to write content that people want to read, link to, and share.

Besides, you should be bearing in mind that using the right keywords, internal links, titles, descriptions, page load time, and the user interface is equally important. The more content and web pages are optimized for the right keywords, the more search traffic you drive in.
Get the help of paid advertising (PPC)
Content marketing and SEO can help your SaaS company rank on search engine results. But if your competitors are running ads on the same keywords, chances are you're losing potential leads to them. And PPC can help you deal with this.
PPC is an undoubtedly prevalent SaaS marketing strategy for a few simple reasons – it's flexible, scalable, and can bring targeted traffic to your website.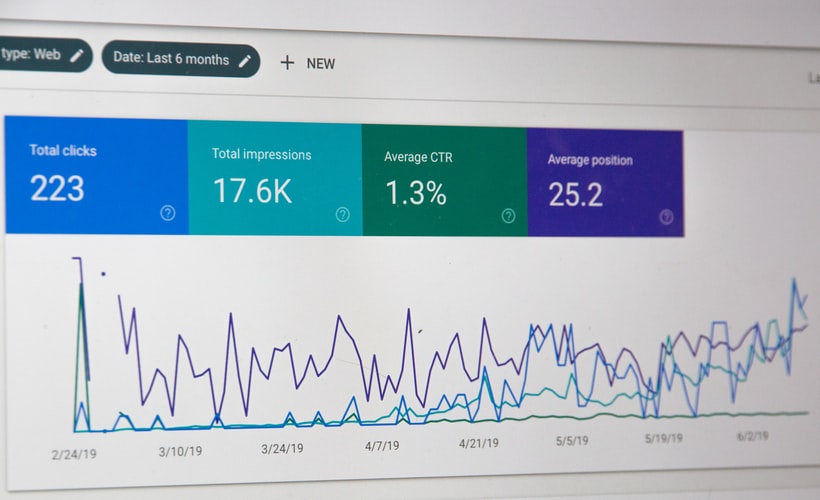 But as with everything, there is a catch. Setting up a highly profitable PPC campaign for your SaaS business requires several skills and experience, and because the niches differ, you'll need to experiment a lot.
PPC asks for a lot of learning, tweaking, and optimizing, so be armed with patience.
The best advice is to conduct a series of tests and measure the best ROI (Return on Investment) for your business.
There is a great variation in competition among industries, but you can generate significant traffic and leads from PPC if you are willing to pay for it. 
Promote referral marketing
Contradict to old school methods like direct response marketing, referral marketing seems to work well with online business models. A growing body of research shows that referrals are one of the easiest and most effective ways for SaaS businesses to generate leads. 
One of the most successful examples of SaaS referral marketing is Dropbox. Their SaaS product grew up to 3900% with a simple referral program, which is "Invite your friends and get more space on Dropbox for every successful signup."
However, a lot of debate circles around whether or not companies should incentivize referrals. One school of thought believes that you can't generate many referrals without an incentive.
The opposing side is that if you incentivize too heavily, you can get low-value quality referrals. So, what should you do?
We suggest that you should test which works for your SaaS business and then optimize for that. But before focusing on optimizing, you need to launch your referral program.
At least you should create a landing page on your website where visitors can make referrals.
Next, make sure your program clearly states these things:
Plus, make your software easy to recommend. If it is well-developed and solves a major pain point, your users will not hesitate to suggest it to people they know. Referral rewards, then, will just be a bonus. 
Offer free trials
A product trial is fast becoming a crucial source of lead generation for the SaaS industry. Trials are a particularly effective tool if you're selling to a tech-savvy customer that wants to experience the product by himself, rather than speaks with a sales rep.
Providing free trials allows customers to take your product for a spin, interact with its interface, understand its offerings and benefits, and convert it on your paid plans.
Some SaaS companies use the product trial as a free plan in their subscription model. They will let customers try some of the basic features and keep others available but locked away. 
A few things you should have in place to make the strategy work include:
Onboarding sequence for the leads

Readily available support

Clear guidelines of what is in the product trial/ free plan
Other free items such as ebooks and white papers can also be a significant selling point for your SaaS business. Free trials do work as an excellent SaaS marketing strategy, but you need to think twice before offering these to your prospects. 
Offer stellar customer service 
Your customer service should be stellar because most customers would switch to other SaaS companies due to inadequate response from support teams. You don't expect this to happen with your brand, do you?
So, to provide remarkable customer support to your clients, you should follow the below best practices:
Your contact information or customer support link should be easy to find. Many companies choose to live chat as their best option.But if you want to use chatbots, be sure they have all the necessary information related to the customers they're chatting with, otherwise, people will feel frustrated.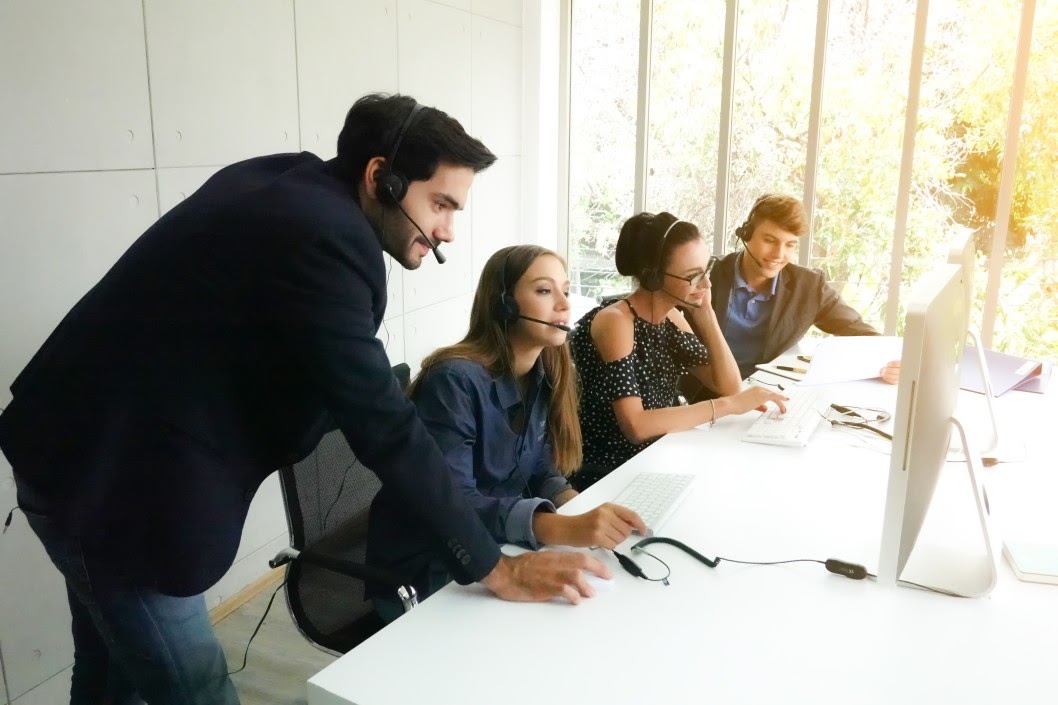 Provide a detailed and useful FAQ page, as well as troubleshooting tutorials that help users find a solution to their problem quickly.
There can be different customer support options offered on each of the channels where customers might appear, such as your website, or social media, but all the data must flow to one place. 
Provide training courses for your staff to ensure that they are well-trained, friendly, polite, and patient. 
Ask your customers to review your support team's performance. By doing that, you will know how your team is performing and how to improve to make it better.
Conclusion
So, you've reached the end of this guide! We hope that among 6 tried and tested SaaS marketing strategies, you can find something useful for your business. 
But remember that there is no "one-fits-all" SaaS marketing strategy, so as always, we recommend you test, analyze, and optimize them to see what brings back the best results for your business.
If done well, your SaaS marketing strategy can increase your brand awareness, generate more leads, and create long-lasting relationships, which ultimately speed up your business growth and revenue.   
Thanks for reading the article !!
Also, for any suggestion and query contact us at https://bagisto.uvdesk.com/en/.
. . .