Digital shopping and money management are on the rise, both because of the Coronavirus pandemic but also because of changing consumer habits. Here will discuss "5 eCommerce Software Solutions to grow your business".
After all, with so many digital marketplaces available today, it's both time and cost-effective to shop online rather than traveling to stores with limited stock, high mark-ups and long queue.
This rise in online shopping has led to a sharp increase in businesses offering eCommerce solutions, with many companies now providing this service to meet the ever-evolving needs of their client
  Don't have an eCommerce store, get started online eCommerce with bagisto.
5 eCommerce Software Solutions to grow your business
If you're adding eCommerce to your website's offering, then you need to make sure you explore these 5 solutions.
Identity Verification
If you're offering an app or account system for your customers, then you need to use an ID verification product.
Cognito offers a cutting-edge solution that helps your business to check that customers are who they say they are, thereby ensuring that you combat fraud and stay compliant with all the legislation your business is governed by.
A Shopping Cart
A digitals shopping cart allows your customers to collect items they want to purchase and then input their payment information.
Onepage Checkout feature will simplify the checkout process by reducing the number of steps.
Your shopping cart solution needs to be user-friendly and innovative so that customers can quickly and effectively make their purchases. If the solution lags or is confusing, then consumers may look elsewhere.
An Online Payment Product
If your business provides services, rather than products, and clients need a secure way to pay their invoices then an online payment product is vital.
Clients don't want to be forced to contact your company or bank to authorised payment. They want a quick and easy way to pay.
An online payment solution can give them a secure platform from which they can pay part or all of their bill wherever they are and whatever they may be doing.
Supply Chain Management Software
Eccomerce is about more than just on-site service. It also encompasses order and supply chain management, which means you need supply chain management software for your organisation.
Check out the best supply chain management software solutions on the market currently, so that you can find the product that meets your business's needs and allows you to provide the best possible services to your customers.
Chatbots
Any business that's dedicated to providing clients with the service they need has to offer them instant support and guidance.
In a physical store, this is easy, as there are members of staff on-hand constantly to support clients. Online, however, this can be harder, as there are no employees to communicate with.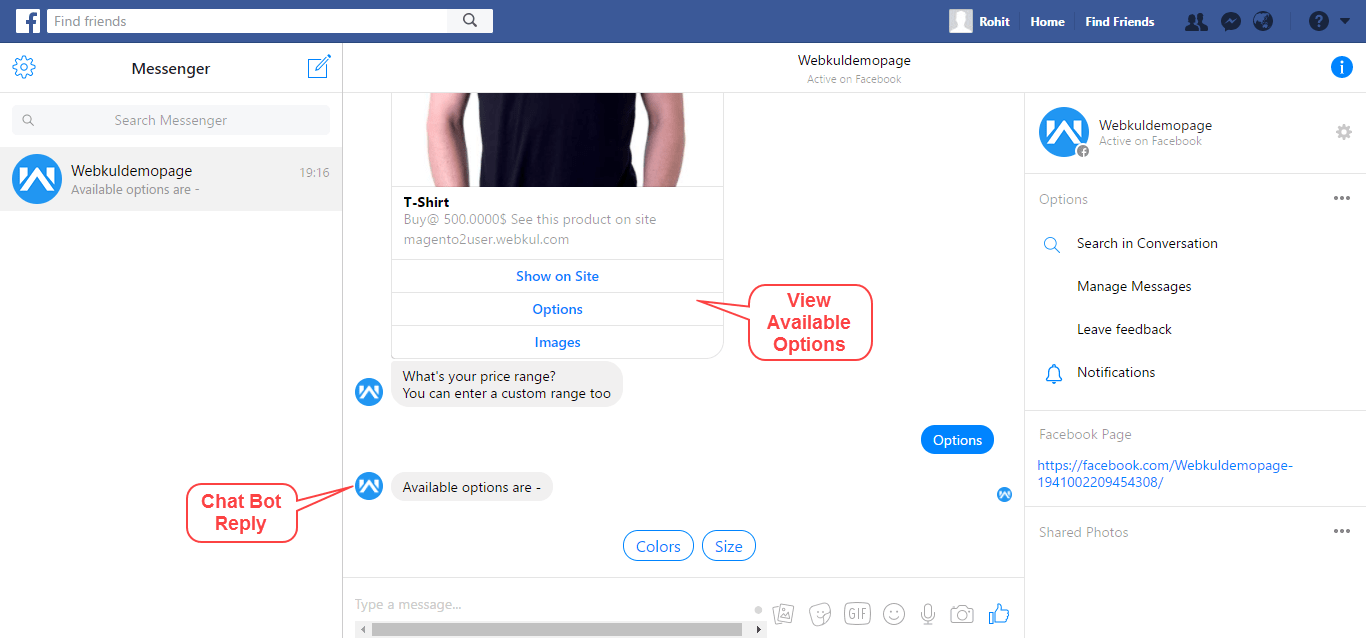 A chatbot gives customers the chance to write down their query and instantly receive a response from your customer service team.
Changing the way your business operates and switching to providing online retail services can be a major challenge.
Hope it will be helpful for you or if you have any issue feel free to raise a ticket at https://bagisto.uvdesk.com/en/
. . .