To display your website in a different language you need to set the Locale in bagisto. Having more than one language for your website can improve the shopping experience for your customers.
Note:- Bagisto supported default English, Arabic, Portuguese, Persian(Farsi), Dutch languages.
Set Locale in Bagisto
Here we have explained steps to set locales in bagisto.
Locales
Click on Setting>>Locales>>Add Locale
Add Locale
Enter the Locale code, Name, direction, and locale then click on Save Locale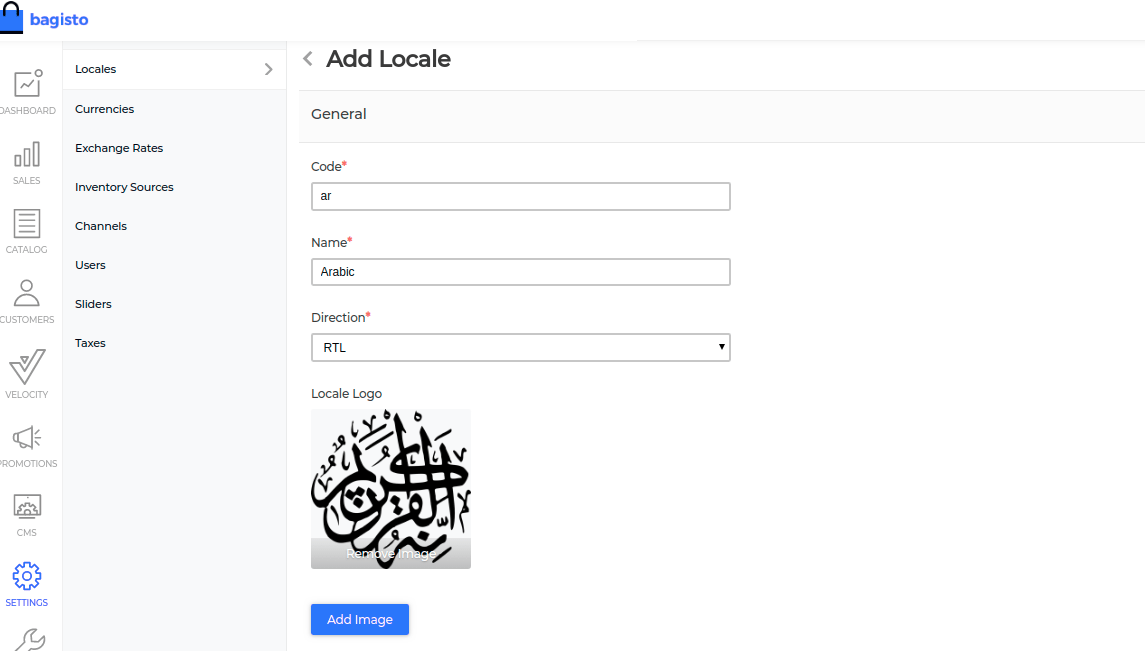 Channels
Next step is to set your locales in a particular channel. Click on Setting>>Channels>>Locales(Select the locales(multi-select option))>>Save Channel
Front End:-
Hope it will be helpful for you. If you have any issue feel free to raise a ticket at https://bagisto.uvdesk.com/en/
. . .