Now the world is completely in the restructuring phase with this everyone has isolated themselves indoors and following the WHO guidelines. In this article, we will see"How to start an online doctor marketplace?"
Why we need an online doctor marketplace?
The global restrictions have also magnified the healthcare industry. There is still a risk involved in opening doctors' clinics therefore Now it is time to switch it from the traditional medical practice to the online consultancy business through a strong conversational marketplace.
Benefits of online doctor marketplace
There is a 500% increment in the online doctor consultation from March 2020. In-person 67% doctor visit dropped.
No need to travel.
No-Risk of Infections From the Doctor's Clinic.
 Save Your Money (It sounds expensive but it's providing an affordable solution to your medical needs).
Reduces patient time and long queues in hospitals.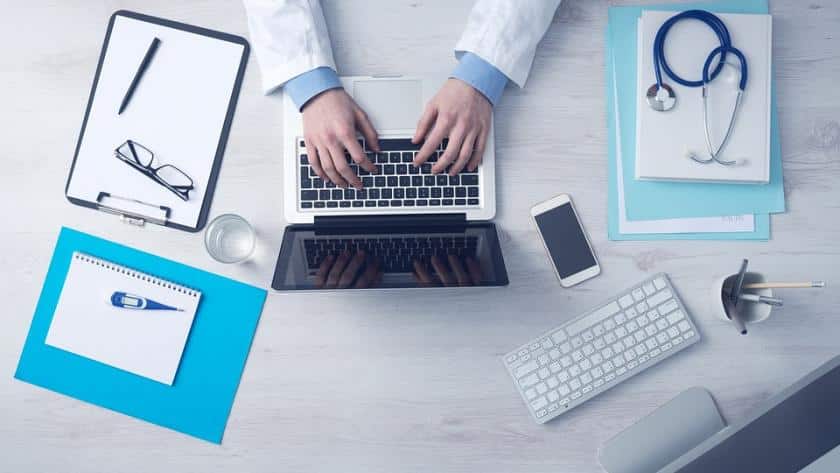 So are you ready to adopt these changes?
If yes then there is some good news for you. You can now set up your online pharmacy in just less than 24 hours.
Step to Follow:
Choose the platform
Select the customization
Opt for your preferred payment method
Pick the right technology 
Start earning through your online medical consultation business.

With this here is a quick guide to help you in the smooth shift to online platforms 
Choose the all-in-one online platform.
This point will help you to understand what platform will be best for your consulting business.
Offer flexible audio and video calls.

Create amazing promotional strategies for your business

Create flexible and feasible payment gateways 

Provide the facility of text consultations.
Provide data-driven packed reports.
Here are some famous platforms for online doctor consultation.
MDLive
LiveHealth Online
First Opinion
Plush Care
DoctorOnDemand
Choose extended flexibility of customization.
This point will help you to build a bond with your patients.
Create a multilanguage platform to connect with different regional patients 
Create a theme for your marketplace to attract the audience with an impressive presence

Add an extension on your digital platform so that patient can check your availability 

Create flexibility in the schedule/reschedule appointments 
Choose your preferred payment methods.
The online doctor consultancy marketplace can easily offer flexibility in the payment gateways and You can either prefer pre-billing appointments or can charge once you are done with it. How to start an online doctor marketplace?
Patients are more likely to repose to flexible payment channels.
Enhance the access to multiple payment functionalities or payment methods.

Choose the right technology.
When you are entering the digital world it is important to have good tech knowledge to make the decision that can support your presence.
Here are a few points that you should know:
Get an amazing advance and tested technology that can help the marketplace to grow to the next level 

make a wise decision about how to set up your profile and consultancy 

Get mobile and web services to expand the conversational part of the marketplace

So Let's together support the only medical consultancy with your amazing skills and with the right platform and due to the pandemic, the telemedicine concept is growing prominently.
That's all about"how-to-start-online-doctor-marketplace?" If you have any issue also feel free to raise a ticket at https://bagisto.uvdesk.com/en/
. . .