Do you want to create your website like Souq.com? Or you want to build similar functionalities in your website like Souq? If yes then here we will discuss how to create a multi-vendor marketplace website like Souq.com.
Souq is the largest e-commerce marketplace in the Arab Region. Above all, it supports multi-vendor feature so that multiple vendors can come together and sell their products. It was founded in 2005 by Ronaldo Mouchawar and Samih Toukan.
According to the Statista, In March 2017 Amazon acquired Souq for $580 million. That is to say, this is the most Expensive acquisition of Amazon.
Souq has about 1 million product across 31 Categories like household goods, electronic product, perfumes, watches etc. In addition, it has 45 million visits per month and own payment gateway call PayFort.
The popularity of Souq in the middle east like 20 % in the UAE and in KSA 13% and in Egypt  10%. According to the Statista, the revenue amount in the e-commerce industry of the middle east is $18,850 million in 2018. It will be expected at $28,492 million by 2022.
Which eCommerce technology does Souq.com use?
Souq.com is mainly built on PHP which is a popular scripting language which is used for creating webpages. Further, it uses HTML5 for creating webpages with CSS. It uses the client-side programming language Javascript.
How to build an e-commerce website like Souq.com
By following a few steps you can create an e-commerce website.
Domain and Hosting
To create a website like Souq.com you have to select one from lots of web hosting services like  AWS, Google Cloud etc. Choose the right domain name so as to make your online business much easier to find.
Design of Website
Designing is like playing the most imported role in creating an e-commerce website. Create the design that is user-friendly so that end user can easily access the e-commerce platform.
Select Proper Payment Gateway
Selecting the right payment gateway is the most important thing before launching your website.
Choose the right payment gateway which allows making payment directly from the website. There are lots of payment gateway you can make use of like PayUMoney, Stripe, Paypal etc.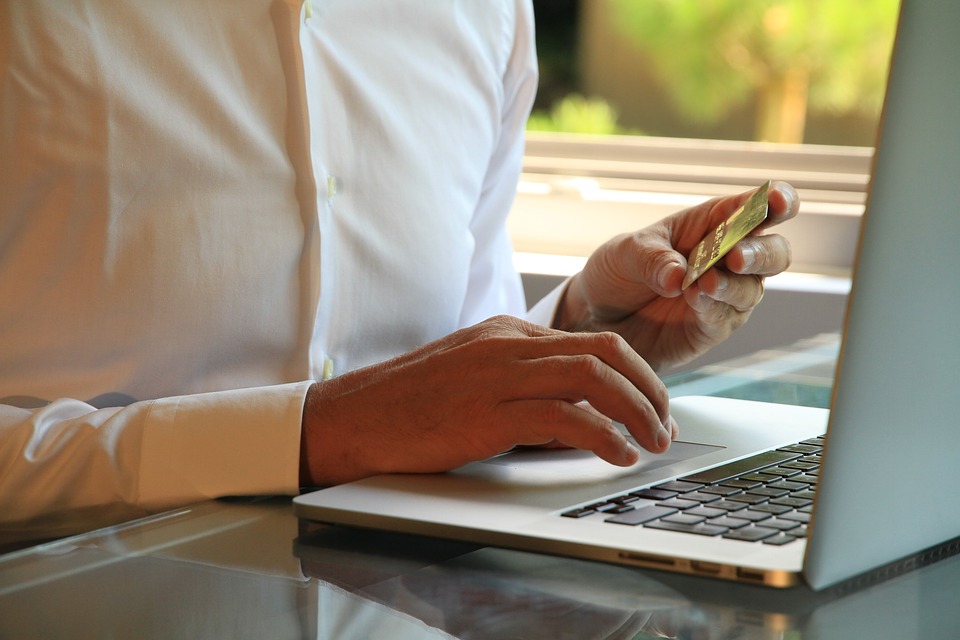 After doing all set up your next question will be how to start the website like Souq.com. So you have to focus on the opensource platform which provides you powerful feature to customize and easily handle frontend and backend.
You can select one from lots of development website like Magento, PrestaShop, Bagisto, WooCommerce etc.
How can Bagisto help to create a website like Souq.com
Bagisto is the latest e-commerce technology trend. It is an open source platform that allows you to customize as per your choice. You can easily manage the product on the store and reduce the time to market.
It is built on Laravel which is the most powerful PHP framework. The main feature of laravel is to make the development process simple and attractive without sacrificing application functionality.
Few Feature of Laravel
MVC Architecture Support
Unit Testing
Security
Artisan
Fast Development Time
Why do you choose Bagisto for your multi-vendor marketplace?
With Bagisto, you can make use of Laravel Multi-Vendor Marketplace extension to create a website like souq.com
The multi-vendor extension provides you functionality so that multiple vendors sell and manage their product on the common storefront. The multi-vendor extension allows the seller to check statement like the total sale, total payout etc.
The seller can customize their shop and also they can Delete and Add the product. They can add multiple images for a single product.you can also go through the video tutorial.
Features you get when you create an eCommerce website like Souq.com with Bagisto:
Powerful feature for admin
Approval or Disapproval of vendor account by admin
Control on Stock Availability
The vendor can be enabled/disabled by admin
Admin can delete or update seller's profile and product
The invoice can be generated by admin
Powerful feature for vendor
Multiple Language Option
The seller can manage orders from the dashboard
The seller can set special prices with the specific date
A vendor can delete or add product on the dashboard
The seller can change profile page
If you want to create an e-commerce site like Souq, feel free to connect Bagisto Helpdesk or follow Bagisto Tutorials and our official Bagisto Forum.
. . .