There's a new marketing tool in town and it's a real game-changer. Here we will discuss "How Geofencing Can Improve Marketing Strategies?".
Geofencing makes it possible to send marketing messages based on where people live, shop, and hang out. It's a highly effective tool that can create targeted messages to make a major impact.
In a nutshell, geofencing technology uses GPS and RFID to create a barrier, or fence, around a specific geographic location.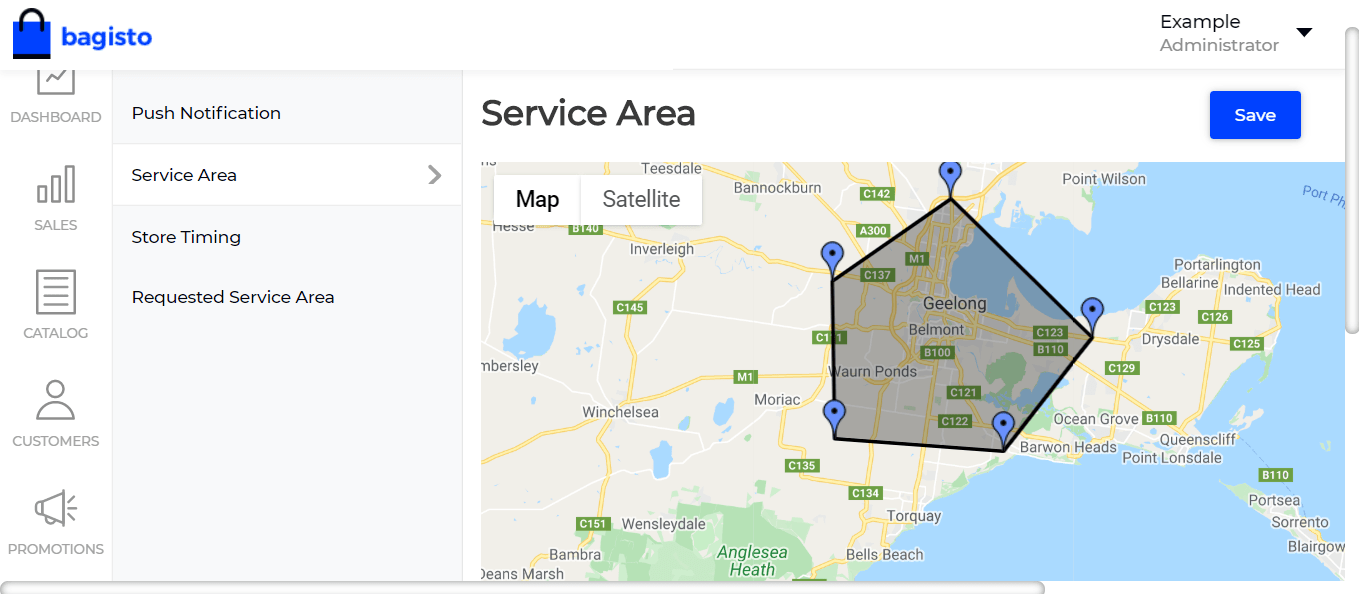 Then, when someone enters this space, the technology is able to track the person within the defined area. Consumers are tracked if they have GPS and location services enabled in their smartphones.
How Is Geofencing Used In Marketing?
It's quite easy to see how geofencing is used effectively in marketing. You're able to send adverts to people based on where they are, as well as how often they frequent an area.
With this information, the opportunities for reaching a core consumer group based on their location are almost endless.
The most common way geofencing is used in marketing is in location-targeted online adverts. These can be placed on Google Ads and many social media platforms.
You set up your campaign to only deliver your advert to the people who are either currently in the location or have tagged themselves there recently.
Geofencing can also be used in conjunction with direct marketing. This is great for pushing particular specials and enticing customers into your shop.
You can send people an email, text, or push notification if you have a mobile app – although the first two options need to be leads or customers already on your database.
The data that you can access and analyze from geofencing is also an incredible resource for planning your marketing campaigns.
You can see which shops your customers go to, how long they spend there, and what their general consumer habits are in the real world.
It's the same as checking out your analytics for your website to understand consumer behavior online.
Combine Brick-And-Mortar Retail and eCommerce
One of the biggest ways that companies are using geofencing in marketing is to bring people to their brick-and-mortar retail space.
This is done either through analyzing their movements near your physical locations or by setting up your adverts to deliver to people only in close proximity to you.
If your business is a hybrid that has both an online store and real-world stores, you can bring these worlds together through effective geofencing marketing.
The key is to have a mobile app. Through this, you'll be able to pinpoint exactly where your consumers are so you can talking to them directly.
The app can send push notifications to the user as soon as they enter the defined geographic area. As they approach your marketplace, they'll get a message to entice them into the shop.
Offers that are exclusive to that particular shop and that particular time are the most effective way to get noticed in a positive light.
How To Use Geofencing For Purely eCommerce Businesses
The question now is how e-commerce businesses can use geofencing? If you don't have a physical location for your company or shop, why then do you need to track the movements of your consumers in the real world?
The key is that real-world and online shopping behavior can often be very similar. People are inherently drawn to the same kind of items on an e-commerce platform as they are in a brick-and-mortar shop.
This means that tracking them in both spheres will give you more data to accurately plan your marketing campaigns.
You can target your adverts to only deliver to people once they're in a specific radius of brick-and-mortar shops that you consider your competition. You can even get as close as only targeting people who have actually been in the shop.
There are plenty of other places or areas that you can target too, depending on who your specific customer is.
Consider where they go regularly – for example, if a large segment of your target market is still studying, you can target colleges and universities.
Events (sports, concerts, talks), expos and conference locations are also great places to set up a geofence around. Pick the specific events that your customers will be going to. It's all about getting creative in your thinking.
Benefits Of Geofencing Marketing Strategies
Geofencing is a highly effective tool for marketing. Let's have a look at How Geofencing Can Improve Marketing Strategies?
Talking to customers in real-time
:-
The link between walking into a designated location and getting delivered an advert is instant. Your Google Ads or display adverts will immediately come up on the search results or websites that you've placed them on.
If you have an app, the push notification will ping on the user's phone straight away. So they will get the notification for new offer or deal.
Boosting in-store sales
:-
 By talking to people when they're closest to your shop, you'll be able to bring them in. The right deal or special offer especially if it's exclusive will attract customers that may have just been passing by.
Greater brand awareness
:-
All of the different advertising styles you can combine with geofencing serve to boost the awareness of your business.
This will only benefit you in the long run, even if the consumer ignores the offering in the advert you've served up to them. Next time, they may think of you first over a competitor.
Long-term customer behavior data:-
Understanding the shopping behavior and how the consumer moves around will give you invaluable insight into your marketing.
You will be able to analyze which shops your own and competitors they visit, how long they spend there, also how much they spend in your own shop. This will allow you to create far more effective marketing strategies moving forward.
There are so many great ways to implement a strong geofencing marketing campaign. It's all about targeting your customers when they're in your nearby marketplace and making an impact on them.
That's all about "How Geofencing Can Improve Marketing Strategies?". Hope it will be helpful for you or if you have any issue feel free to raise a ticket at https://bagisto.uvdesk.com/en/
. . .