Geofencing has been gaining popularity nowadays in eCommerce and also it is beneficial to improve your business growth. Here we will discuss "Role of Geofencing in eCommerce".
One of the many advantages of eCommerce is that location is far less important. The average sellers will ship nationally, or even internationally, so any given shopper doesn't need to have an outlet nearby to buy from them.
But that doesn't mean location doesn't matter at all. It's actually seeing something of a resurgence in importance at the moment.
In this post, we're going to look at what has caused this resurgence, and examine a marketing tactic call geofencing to see what it brings to the eCommerce world. 
Why Store Location Matters Again
There are three main reasons for this.
Firstly, customers want more control over their shipping, as we all have different schedules and it's frustrating to miss a delivery because you didn't hear the doorbell. The buy-online-and-collect-in-store model is thus very convenient.
Secondly, sellers want more ways to convince shoppers to buy, and the in-store experience is incredibly powerful. Many big brands are moving back into physical retail for this reason.
They can stand out far more easily than they ever could operating solely through the internet.
Thirdly, and most pressingly at the moment, the massive strain placed on the supply chain by the COVID-19 pandemic is making it much harder for products to be promptly transported and deliver.
With many delivery services being book up for weeks, being able to collect items locally is vitally important. Consequently, anything that helps to bridge the gap between online and offline retail events brings a lot to the table, and geofencing has a big part to play.
What Does Geofencing Mean?
Put simply, geofencing involves creating virtual boundaries around real-world areas. And using those areas to trigger certain actions, smart retailers should work it into their strategies.
Consider the current difficulty of finding specific products. Even something like flour can be hard to find and people trying to go out as infrequently as possible.
It's possible for a given shopper to go weeks without being able to buy it. This isn't great for the stores they frequent because those brands want to keep their local customers happy.
Using geofencing, those stores can notify local customers who have an express interest in certain products when those products are back in stock at their nearby stores.
Let give them the opportunity to buy them before they go towards national orders. Geofence text messages and push notifications are also great for tempting people who happen to be close to stores.
Emailing someone about product discounts can effective. But notifying someone who happens to be within walking distance of the store has more potential to bring them in.
And when they're in the store, they can be tempted by everything else there, possibly leading to a large purchase.
Importance of Mobile Apps
An operation that sells both online and offline can also be called a hybrid retail service: taking the best of both worlds to offer maximum convenience for shoppers.
Key to this is offering a great mobile app, obviously, particularly if you want to use geofencing.
It can function through general mobile data, but it's most effective when managing through a mobile app that way the users know how their data is being used.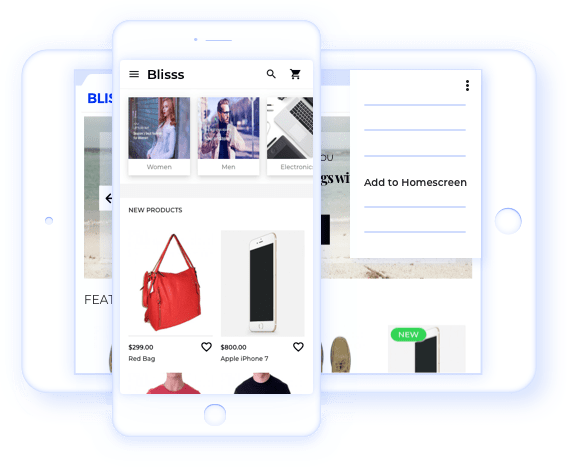 This can be done through the development of a custom mobile app or through the creation of a progressive web app.
With PWA, essentially involving a mobile-responsive website being treat as an app by a mobile operating system. In addition to being able to drive more sales through localize offers.
Sellers can use the resulting analytics data to reach more useful conclusions about how to tweak their marketing.
  You can integrate geofencing feature with one of the most popular laravel eCommerce platform bagisto.
Geofencing is a powerful tool that eCommerce companies should use to move towards hybrid operation then yield highly-relevant analytics data.
If you're trying to ramp up your sales during this difficult time, you must have a mobile app. And takes full advantage of location information.
Hope it will be helpful for you or if you have any issue feel free to raise a ticket at https://bagisto.uvdesk.com/en/
. . .