It's common to purchase goods and services online among many people around the world.
Retailers or Merchants trying to fulfill buyer expectations, in reality, to stand among competitors and get more sales.
Digital buyers can also be influenced by a range of resources while shopping, such as product reviews, good return policy, and most famous and immersive technology i.e virtual try-on. 
What is a virtual try-on?
In a simple word or statement, virtual try-on is a way that allows shoppers to try products virtually through a mobile device either on Android or IOS equipped with a camera.
As per user experience, using Virtual try is simply fun & entertaining. Whereas enabling try-on for the products virtually is more benefical for retailers. 
Since it's cut down the count of returned products in a large number and enhances customer digital experience. 
Shoppers can do shopping peacefully and try items they want to buy at home. This demanding technology allows customers to upload photo and try the virtual product to be sure before purchasing.
Even share with social media or friends to ask for help to know how it looks and get suggestions from them.
Why it's next big thing in Retail?
Virtual Reality is a vital piece of the technological revolution that is changing the way we interact with the world. 
Especially in digital retail, using advanced technologies is considered a plus by customers. This is a basic feature that customers need.
As per the report by Statista, online shopping is one of the most popular online activities worldwide, and ecommerce sales in 2019 amounted to $3.53 trillion in 2019 and are projected to grow to 6.54 trillion US dollars in 2022.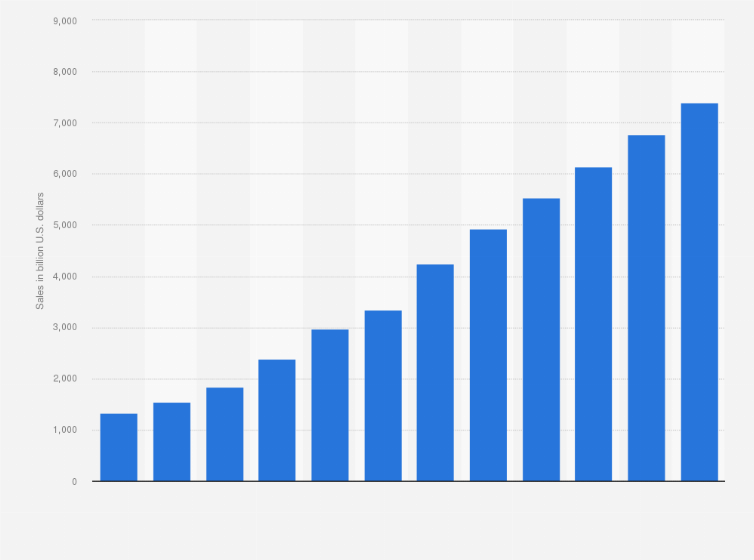 "In 2020, outside of gaming, the sectors that were anticipated to have the most immersive technology (including AR/VR) disruptions are healthcare devices (38%), education (28%), workforce development (24%), manufacturing (21%), automotive (19%), marketing and advertising (16%), logistics/transportation (16%), retail (15%), military (13%), and commercial real estate (13%) (Perkins Coie, 2020).

91% of business organizations are already leveraging or planning to adopt VR or AR technology (TechRepublic, 2020).

The sectors with the biggest VR/AR spending growth from 2020 until 2024 are banking (126.7% CAGR), securities and investments services (106.1% CAGR), and central/federal government (102.5% CAGR) (IDC, 2020).

The enterprise sector is expected to generate more than 70% of AR/VR revenue through the end of 2022 (Superdata, 2020)".
How are Brands getting Benefits from Virtual Try-on?
Several big brands in the eCommerce industry are acquiring such advanced technologies to increase the connectivity with consumers and gain a competitive advantage in the market, big names including Nike, Myntra, L'Oréal, Snap, etc.
Zeekit Virtual try-on clothing
Zeekit opted for top-notch virtual try-on technology that allows the customer to create countless outfits in seconds with the click of a button.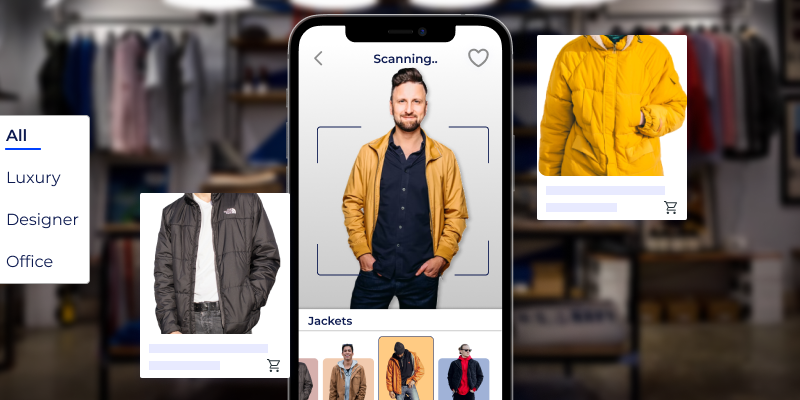 Lenscart Virtual sunglasses try on
Unlike Zeekit, Lenscart offers the new 3D technology. With that technology, you can make a video to try glasses on yourself from all angles by sitting on the couch anywhere or anytime.
It allows 1000s of frames on your face and compares look and get home try-on.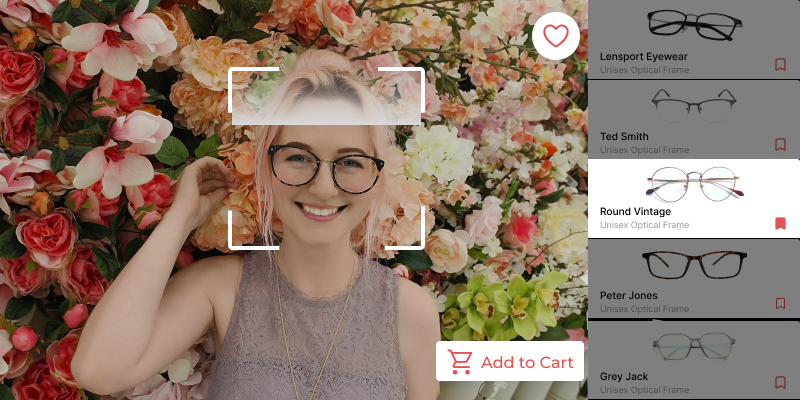 Some more sunglasses brand like Eyeconic, Warby Parker, and many more, uses Virtual try on to catch more eyes.
Nike Virtual Shoes try on
This VR technology is not limited to one brand or industry. It's becoming the very first choice for user engagement and customers want to see it while shopping online.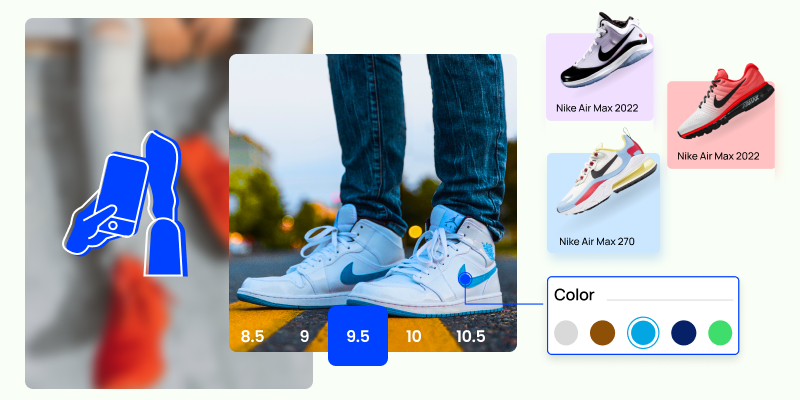 Loreal ParisVirtual Makeup try on 
Luxury makeup product companies such as Loreal, Maybelline, and Lakme use virtual makeup tools. They allow shoppers to experiment with the latest makeup trends.
Make up multiple products at once and see the realistic result by uploading their images.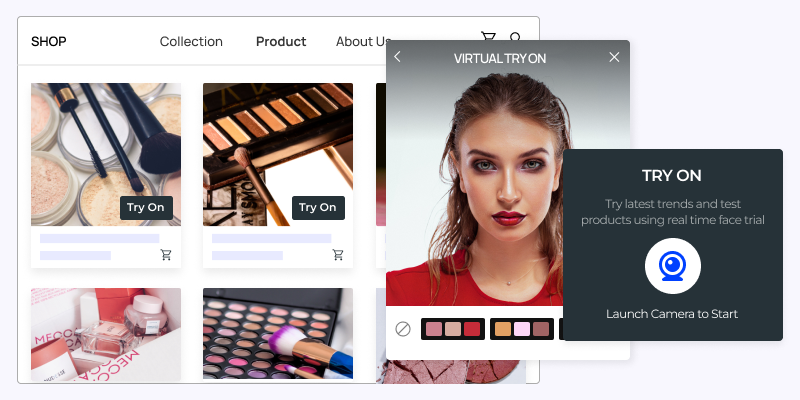 Garnier Virtual Hair color try on 
Play around with the different colors of hair shades and tone selection in the comfort of your home. With the Garnier website, you can select a brand and choose color to see your new virtual hair colour live.
Conclusion
Hopefully, you have seen how Virtual try-on gaining more attraction and is vital for the realistic shopping experience. It's not only driving more sales but also reducing return rates and not disappointing customers.
If you are looking for Virtual try-on development service, write an email to [email protected] or raise a ticket from our ticketing system.
. . .