Hello, everyone today in this article we will look at "Top customer communication channels in 2021".
Todays' customers expect a consistent experience from brands, no matter what communication channels they adopt.
While most organizations understand this, the larger challenge lies in establishing consistent branding and delivering efficient customer support.
However, businesses can mitigate such challenges by adopting platforms that integrate top communication channels and helps build an omnichannel strategy.
Different customer service channels for organizations to consider
An omnichannel approach is one that integrates different types of communication channels to offer customers a holistic experience.
To be successful at doing so, organizations must identify the most appropriate channels for their needs.
The following are a few top communication channels that customers leverage for enhanced customer support:
Live chat
Live chat simulates real conversation by using AI chatbots to speak to customers. These chatbots are programmed in a way to respond to queries with specific, predeterminant content.
The content itself can vary – depending on the query, a chatbot may share a link to a customer support article, video, infographic, or webpage that may allow them to return products.
Video chat
Video chat may be considered a novelty for customer support; however, the industry is shifting towards a wide scale adoption of video chat tools, which indicates that this is where the future lies.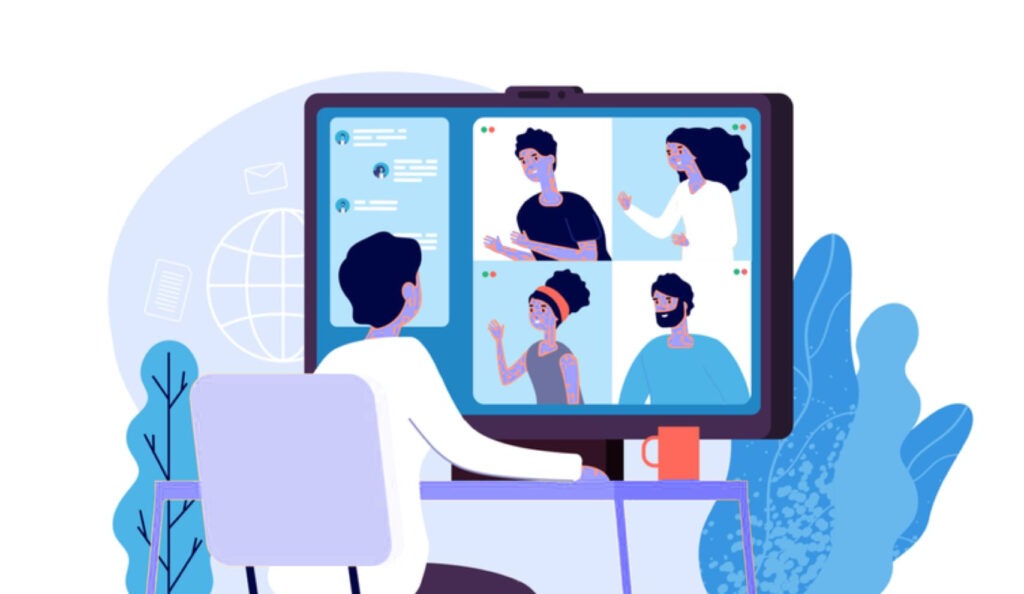 Like voice calls, video chat offers on-demand answers by letting customers speak to agents directly. Its most beneficial feature is that customers can show their problems to the agents.
Knowledge base
A knowledge base software is a platform that offers customers all the information they need to know in the form of articles, blogs, FAQs, infographics, downloadable PDFs, videos and more.
It eliminates the agent from the conversation, allowing customers to search and troubleshoot their queries for instant answers.

KM tools also offer organizations ample scope for branding, especially when content is created using standardized tonality and verbiage.
Existing chat platforms
A decade ago, downloading an e-commerce app that had built-in tools for customer support was a novel idea.
However, now, with most brands offering the same, customers are wary of filling their smartphones with apps they rarely use.
Rather than relying on customers to download your app, you must leverage existing chat platforms such as WhatsApp and Signal to facilitate communication.
Just as an agent may access an email on a company support mailing address, agents can access chats and resolve queries via a specific helpline number.
Social media
Today, all brands understand the importance of having social media pages and using them to share marketing content.
However, the gap lies in leveraging these platforms for customer support and communication by using built-in chat tools, responding to queries and comments, and proactively sharing information.
Social media platforms can emerge as highly beneficial communication channels for brands across industries, as almost all members of your target audience are likely to have a social media page.
Email
Most customer communication is being automated to improve resolution rates, free agents from time-consuming tasks, and enhance customer satisfaction.
One of the primary communication channels that lend themselves to automation with astounding ease is email.
Organizations can leverage emails to send auto-generated messages to welcome new customers, confirm sales, share invoices, proactively inform customers of any delays, nudge customers to make new purchases, share marketing content, and more.
SMS
SMS or text messaging widely used to spread information about product launches, sales, and order status.
Do not discount communication channels that seem archaic, especially if your target audience is using SMS to communicate with brands.
Phone numbers
Finally, while customers are steering away from calling agents, organizations cannot do away with the medium.
Customers still want to speak to agents to resolve complex queries or lodge complaints, which is why ensuring that you add phone-calls to your omnichannel communication strategy is essential.
Organizations that rely on omnichannel communication strategies have witnessed 89% customer retention.
Choosing the best fit for your business
Both brick-and-mortar retail stores and online stores can benefit from employing a contact centre strategy that centres on omnichannel communication.
However, while it's critical to ensure all doors of communication are always open, it's just as important to understand your target audience and the communication channels they are most likely to use.
Thus, to choose the best fit for your business, you must start by identifying your needs.
If your target audience is made of self-sufficient, internet-savvy individuals, then constructing a comprehensive knowledge base is absolutely necessary.
Additionally, your industry can also help determine the best fit for your organization. For instance, those within the e-commerce industry can benefit from using emails, SMS, and chat updates to inform customers about deliveries.
How to handle customer communication channels efficiently?
To deliver the best online customer experience and service, it is essential to synchronize different contact channels. This ensures that customers have a seamless experience across the board.
Branding and verbiage play a significant role in delivering a uniform experience across different channels, while also offering personalized communication.
Conclusion
With market competition at an all-time high, organizations need every possible advantage to help stand out from their competitors.
Using multiple communication channels to offer customer support and ensure customer satisfaction can help organizations set themselves apart from others in their industry.
So this was all about"Top customer communication channels in 2021″.
Feel free to reach us here at https://bagisto.uvdesk.com/en/customer/create-ticket/
. . .