In this article, we'll see "How Hyperlocal Services Mitigate the Effects of the Pandemic on Your Business.
The global tendency for the hyperlocal marketplace brings to us more and more new startups. Which poses a serious threat to already established market players.
Dunzo 4-year-old Indian hyperlocal delivery startup, last year raised more than $45 million from Google and STIC Investments to expand its services across the country.
According to TechCrunch, the startup that is now worth more than $200 million is posing a serious threat to India's well-known hyperlocal food delivery services like BigBasket, Swiggy, and Zomato. 
Two years ago, Dunzo occupied the 5th spot in the ranking of India's hyperlocal delivery services with the biggest funding value.
With the investments raised from Google and STIC investments. Dunzo is now one of the most in-demand hyperlocal food delivery services in India. With having surpassed its competitors at Grofers and Pisces.
Today, however, all the hyperlocal services, not just in India, but around the world, face greater pressure, imposed not by the competition but by the global COVID-19 pandemic.
How Hyperlocal Services Mitigate the Effects of the Pandemic on Your Business
Since the outbreak of the global COVID-19 pandemic, the general popularity of online shopping and the need for fast delivery has increased.

Crucial Role of Hyperlocal Services in Coping with the Pandemic
According to the ROI Revolution, the e-commerce order volume has increased by 50% compared to 2019. People now rely on online shops and deliveries to even get their basic everyday products. 
The first thing that comes to mind is that e-commerce businesses should be thriving, given the increasing need for the services it provides. The reality is different.
Picture Courtesy: https://blog.locus.sh/
The problems start with the disruptions in the supply chain. In Statista's survey of global logistics and supply chain operators, 73% of the respondents confirmed that the global pandemic impacted their work severely:
The problems with the logistics and supply chain are followed by the lack of staff. According to E-Consultancy, 82% of large e-commerce enterprises globally have cut their hiring budgets. 
These and many other factors provoked by the global pandemic create a lot of hurdles that e-commerce businesses don't have the resources to deal with.
However, the motive of this article is to let you know, how hyperlocal helps to mitigate the effects of the pandemic.
What's the role of hyperlocal services here?
Hyperlocal services have become a great solution to help businesses cope with disruptions in the supply chain. 
Many big e-commerce ventures have put up the disclaimer on their websites, notifying their customers about significant disruptions in deliveries. For instance, on Amazon, it now takes more than one week to deliver goods, while earlier it took 2-3 days. 
Grocery deliveries have faced the same problem, as the demand for their services keeps growing, especially in locations with dense populations.
That is why many businesses found a solution for the growing number of orders in certain areas by cooperating with hyperlocal services. 
For instance, India's grocery delivery service BigBasket has partnered with Uber to increase its food delivery capacities around Bengaluru, Hyderabad, and Noida. Now, Uber is deploying its UberGo, UberXl, and UberMoto sub-services to increase BigBasket's local delivery capacities. 
Thus, BigBasket became Uber's first client, with whom they collectively address the growing needs for the essential everyday goods. 
However, BigBasket is not the only company that cooperated with hyperlocal delivery services to increase their production and delivery capacities. 
The Entrepreneur reports that Britannia Industries, one of India's oldest food-products corporation, has partnered with Dunzo to enable better availability in the local communities of Mumbai, Pune, Delhi, Jaipur, and many others. In the upcoming month, Britannia plans to double the number of locations across India to where they will ship deliveries.
Is Your Company Ready to Partner with Hyperlocal Services?
Cooperation with hyperlocal services goes far beyond just food delivery. Many hyperlocal services in India also help ship electronics and other goods. 
However, if you're considering the partnership with a hyperlocal service, there are quite a few things you need to think through before you make your decision. 
There are 3 points that you should take into account to prepare your business for a partnership with hyperlocal services.
Brand alignment
A partnership with a hyperlocal service is not just a way to increase your logistics capacity, it is also a marketing move. 
However, the first thing you should look into is how well your brand values align with the values of your future hyperlocal service partner.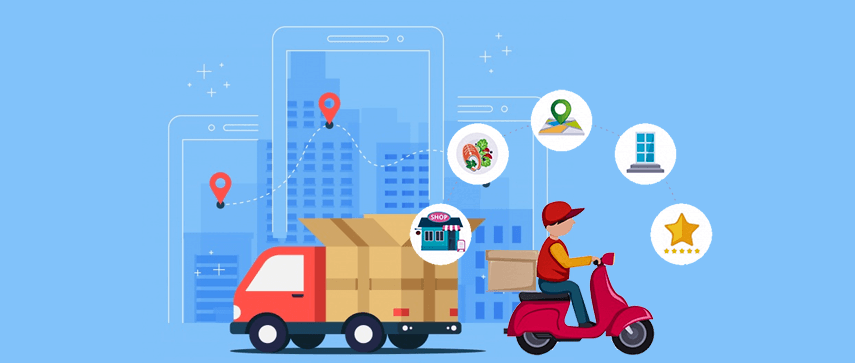 picture courtesy: https://mobisoftinfotech.com/
If we're talking about hyperlocal delivery services, the first point of your concern should be the people who will deliver your goods. If the service had issues with their delivery people before, it could be the breaking point for your partnership. 
How can you figure this out? There are different ways to achieve this.
You can track gather customer insights to understand the expectations and brand perceptions. Another option is to write an email to the HR department of the hyperlocal delivery services, requesting details about hiring and training that their employees go through. Some of the online businesses, such as popular legit paper writing services, use this practice to do background checks on freelance writers, who work with multiple companies. =
You can also do a background check on how the service handled complaints from their other clients before. 
This will help you determine:
– the hyperlocal service's satisfaction scores
– how their employee treatment with the treatment at your company
– how the hyperlocal service handles the business-customer relationship
Your main goal is to increase customer engagement. To achieve that, it is important to do a background check on brand alignment with your possible hyperlocal services partner.
Cost
The cooperation with a hyperlocal service will have an impact on the end price that your customers will pay.
For instance, if you partner with a hyperlocal delivery service, the price for delivery will impact the end price.
Taking an example of hyperlocal delivery services, there are a few factors that influence the costs of these services. In the study compiled by Topessaywriting, the researchers reviewed most popular hyperlocal delivery services, such as Swiggy, Dunzo, and Glovo, and singled out 4 most important components that make up the price for their services:
– fuel costs
– the labor market for commercial drivers
– vehicle capacity
– geopolitical events
The current COVID-19 pandemic may have a substantial effect on these price components. Also, forcing the hyperlocal businesses to frequently review the costs for their services. 
Therefore, it's important to check the hyperlocal service's price formation policy, markups, and factors. They may cause prices to increase before you make your decision.
Performance
Lastly, evaluating the performance and flexibility of hyperlocal services before launching the cooperation.
Performance indicates speed and reliability. In the current COVID-19 crisis, performance is the major factor that impacts the cooperation between vendors and hyperlocal delivery services.
Because of an increasing number of orders, some companies launched partnerships with multiple hyperlocal delivery services to increase their capacity. 
For instance, WayCool Foods, an Indian farm-to-fork supply chain startup, cooperated with Zomato, Swiggy, and Dunzo to expand its delivery to more locations. 
Performance is also one of the key factors that impact customer engagement. In the case of the hyperlocal delivery services, customers still expect their orders as fast as possible.
Increase Your Venture's Capacity with Hyperlocal Services
Hyperlocal services play an important part in maintaining the logistics and supply chain. 
Many vendors partnered with hyperlocal delivery services to increase their capacities across the country. Also, make their services available in new locations.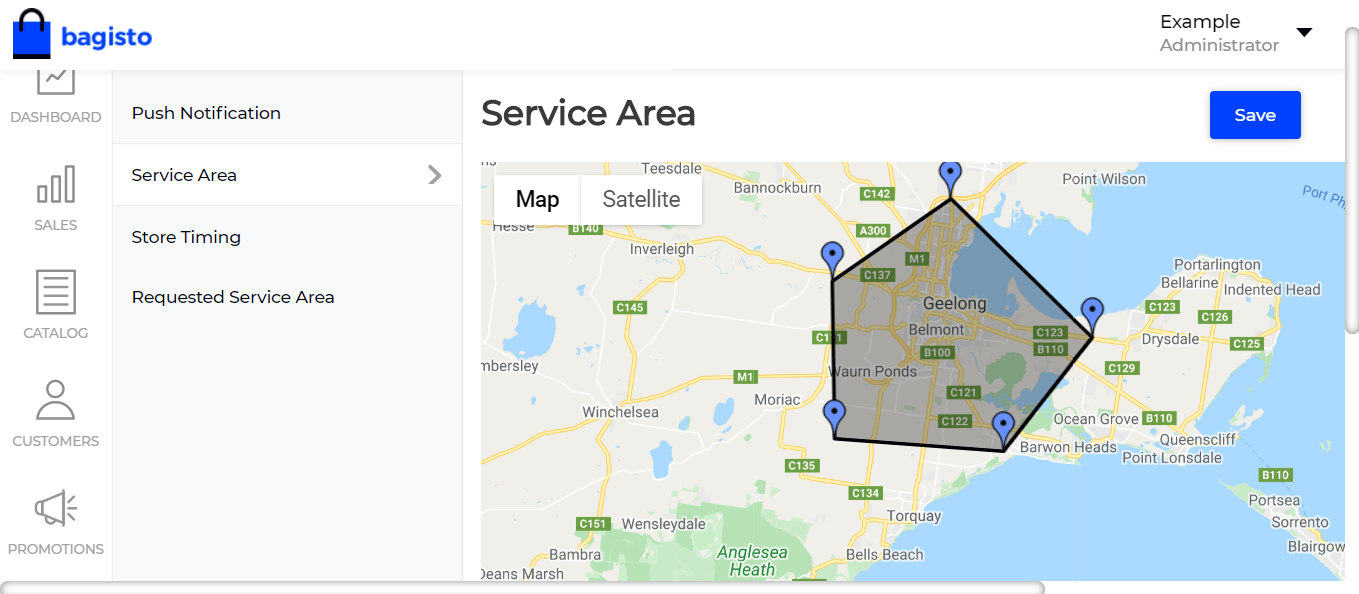 If you consider a partnership with hyperlocal services, do a background check. Such as evaluate the costs, and study the performance before you make your decision. 
Also, consider signing a trial contract to see if your needs align with the services that your partner delivers. Therefore, you'll be able to evaluate the results of the partnership without substantial expenses and terminate your cooperation.
Also, for any suggestions of query contact us at bagisto.uvdesk.com
Thanks for reading the article "How Hyperlocal Services Mitigate the Effects of the Pandemic on Your Business".
. . .