This document is all about the next generation in the eCommerce search. Now we are introducing "Product Search By Image In Bagisto".
This wonderful feature allows all our Bagisto users to take a photo of a product from their image gallery or the product they are looking for.
After that now they will be able to search and potentially find the same or a similar product to purchase.
Now let's move on to our Bagisto frontend where we can see how this feature will work.
Search By Image In Bagisto
This is our beautiful Velocity Theme where you can see the Camera under the search bar.
The objective of developing this feature is to serve a more seamless search experience to customers without using any text, and simply by uploading a product image.
Machine Learning technology will take care to ensure that the result is a close match.
Steps to Search  Product By Image In Bagisto
Firstly you need to click on the camera icon as you can see in the below snapshot: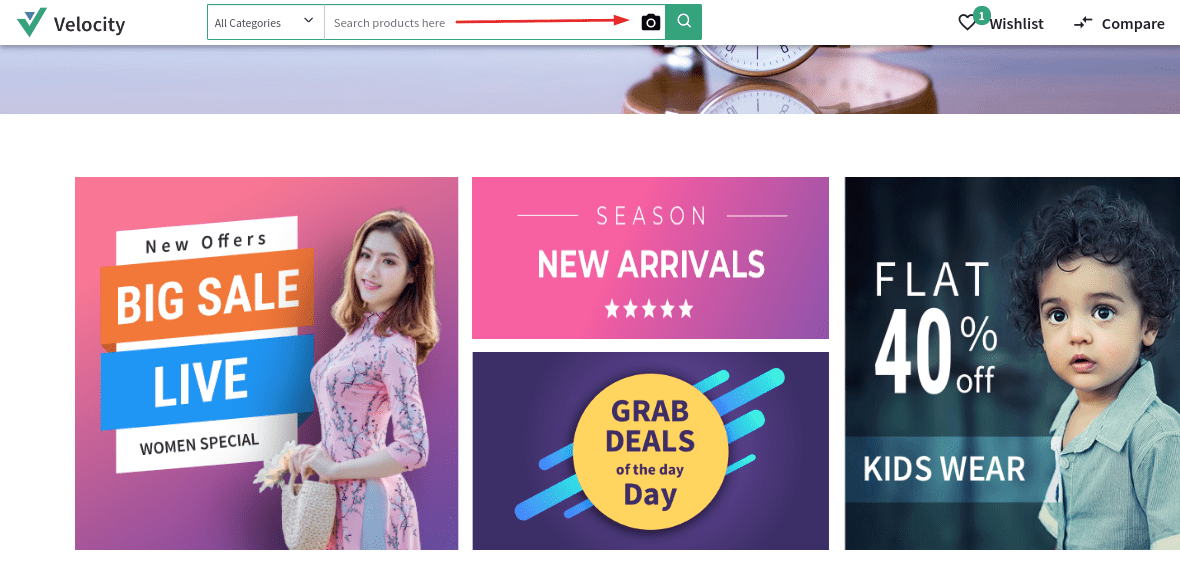 Once the customer clicks on the camera icon it will take you to your desktop/mobile image gallery, now you will need to upload the image of the product that you are looking for, as shown in the below snapshot:
So guys, now you can see that I have uploaded a T-shirt image and on the basis of that image the customer will find the closest match product.
Not only the customer will find the desired product but also customers will find the Analysed Keywords in the results as you can see due to the  TensorFlow Machine Learning technology we used.
This will not only give the seamless search experience to the customer but also if the admin of the store is using these keywords for their product it will help them for more conversions.
Once the customer will click on any keyword they will find them a more similar product as you can see in the below snapshot.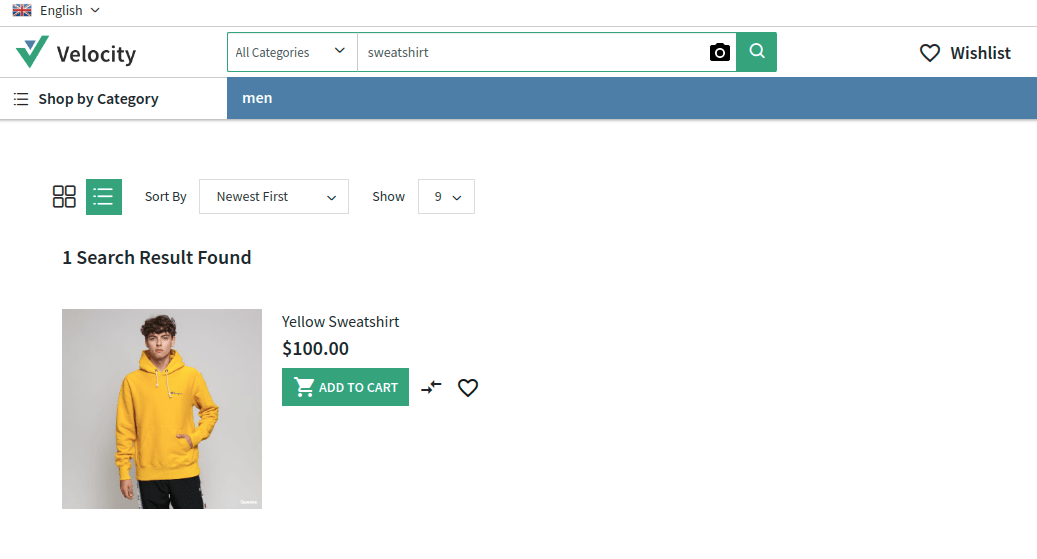 Responsive View
Now you can also use this feature in your Mobile.
I hope guys this will helps you to get more conversion on your sales. Also, give an attractive look to your website and great customer experience.
For any further query related to Bagisto please feel free to connect us here  https://bagisto.uvdesk.com/en/.
. . .