In this doc, we will learn "How to Map Tenant Domain with CNAME in Multi-Tenant SaaS eCommerce Module".
What is Laravel eCommerce Multi-Tenant SaaS Module?
Laravel eCommerce multi-tenant SaaS module is an eCommerce virtual mall, where multiple-vendor can sign-up and create their own e-commerce store with their domain name.
Bagisto is an online e-commerce platform that helps anyone to start their e-commerce store within few minutes without any technical requirement.
The merchant doesn't need to add any plugin to create their store, it is the full end to end integration. You have to just signup then you can start your business.
Need to Map  Tenant Domain with CNAME of  Tenant in this Module
When a new user registers his/her account on SAAS Module, a subdomain will be created.
This subdomain consist your username and root domain name of SAAS module. But the user/tenant want to map his real domain with the subdomain as it is an efficient way to access website from customers end.
For example: A SAAS Module is running on domain "cloudkul.ga" .
A new tenant came and registers with a username bagisto, hence his store name will be "bagisto.cloudkul.ga".
But what he wants is the mapping of his domain name "bagotest.tk" to his subdomain of SAAS module "bagisto.cloudkul.ga".
But before this, if you want to know how to create a CNAME record for SAAS module, click on this link .
Hence, to achieve this the steps are mentioned below:
Steps to Map Tenant Domain with CNAME in SAAS Module:
Step-1: Login to your DNS Management Console
You first need to login inside you DNS Management console and open your domain. Here, we are using GoDaddy in our use case: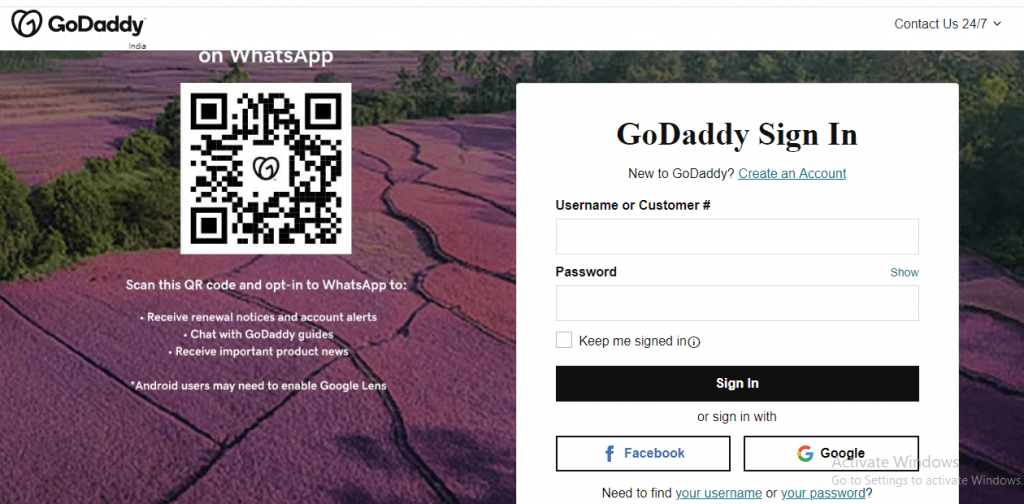 Step-2: Add DNS Record
After logging in , you need to map an A record of your domain with the server IP of SAAS module.
Here the IP of our SAAS module server is 206.189.131.29 . To map our domain (bagotest.tk) with SAAS Module server IP, the DNS entry should be like this in image below .

Step-3: Configure CNAME inside SAAS Module
After mapping the domain with IP, the last task remains is to configure the domain name inside the saas module.
For this, you have to login in super admin of SAAS module where you can enter your tenant actual domain name inside CNAME block. The entry should be like this in the image below:
(i) You can see a tenant already registered having subdomain "bagisto.cloudkul.ga" .
(ii) Map original domain "bagotest.tk" of tenant with subdomain "bagisto.cloudkul.ga" created in the SAAS Module.
For this, click on the pencil symbol  and add the domain name inside Cname block and click on Update Details button.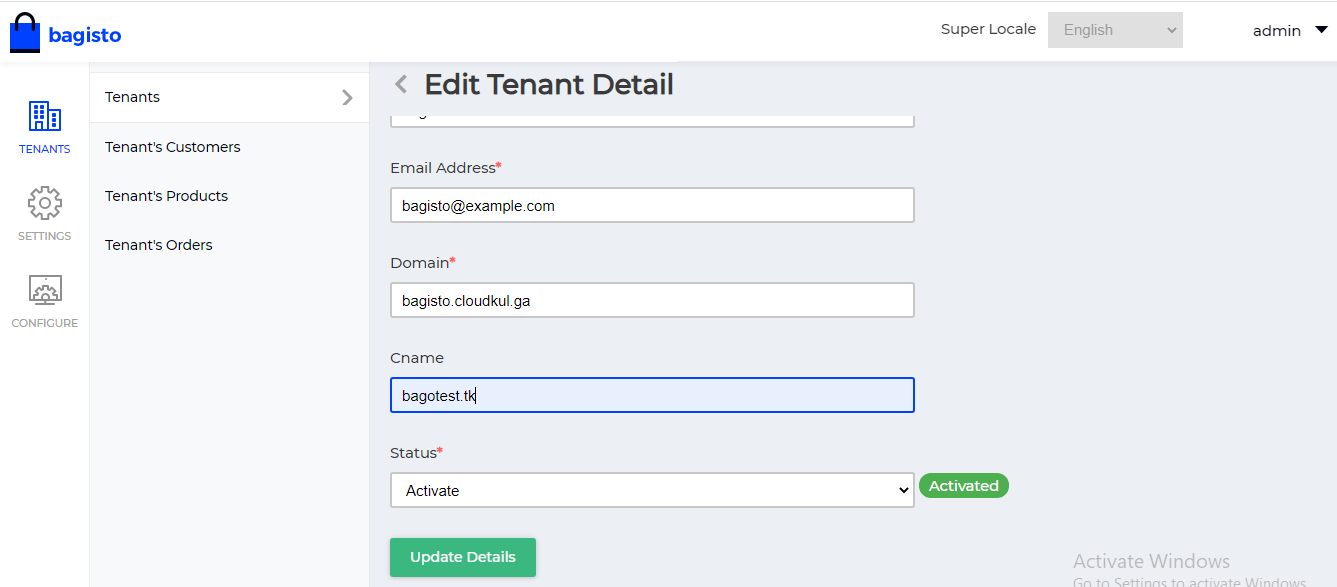 Step-4: Test the Site
Check in browser if the updated domain name is working or not.
As we can see the site is working on original domain of tenant, hence we have successfully mapped the tenant original domain with his SAAS module subdomain name (CNAME) .
In case of any help or query, please contact us or raise a ticket at https://bagisto.uvdesk.com/en/.
. . .