Lazada is one of the most favoured online marketplaces in Southeast Asia that sells a variety of products and is owned by Alibaba. Here we will discuss how you can start lazada style marketplace.
eCommerce is expected to follow a great rise in the coming years
How to start the Lazada style marketplace?
This is how the Lazada marketplace home page looks like.
Here we go through the step-by-step process by which you can create a lazada style marketplace.
Platform Selection
It is one of the supreme steps to select the eCommerce platform according to the website requirements. There are lots of platforms available in the market like Magento, Bagisto, Woocommerce, X-cart, Prestashop, Shopify, and several others are also available.
You can make use of Laravel based platform like Bagisto that fulfils all the requirements of an eCommerce platform to create a marketplace like Lazada.
Hosting Service
It's very important to choose the web hosting service according to the website. In the case of a marketplace website, it will be best to choose the dedicated hosting above shared hosting.
A large amount of disk space is needed for a marketplace website and also a good bandwidth that is provided by the dedicated hosting while in Shared hosting the servers are shared between many so there can be web traffic in shared hosting that will lead to slow loading of pages.
Multi-Vendor Marketplace
To create a marketplace like Lazada one must allow several vendors to sell products in a single website to raise the business as well as to increase the reputation of the eCommerce website.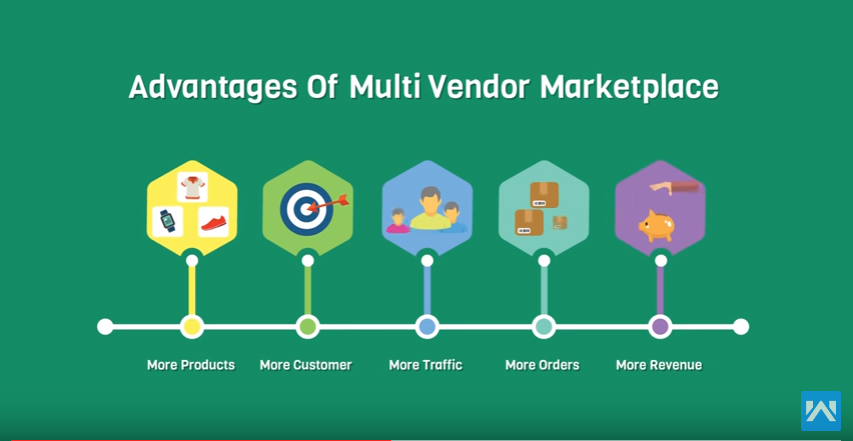 You can easily create a Multi-Vendor Marketplace in Bagisto by using the module Laravel Multi-Vendor Marketplace that also provides various access to both Admin and Sellers as well.
Admins End:-
Access on sellers profile, products, and orders.
Management of inventory settings.
Approval and disapproval of any transaction.
Review approval
Admin can also enable or disable the products.
Can choose auto-approval or not.
Admin can also update or delete sellers profile.
Sellers End:-
Management of product from a dedicated dashboard.
Seller branding.
Transparency between customers and sellers.
Sellers can also add multiple images for the products.
Can add new products and add existing products.
Seller Can also add special pricing.
Edit Shop URL, Shop image, and details for the shop.
. . .