The rise of the eCommerce has brought an enormous change in the way of purchasing and selling products on the marketplace in Saudi Arabia. Here we are going to discuss how you can start your own eCommerce marketplace in Saudi Arabia.
Kingdom of Saudi Arabia has shown a very keen interest in online shopping. Currently, there are about 12.95 million eCommerce users in the country with an expected increase of 6.34 million by 2022.
The revenue generated by eCommerce websites currently is  6.13 billion USD and is expected to increase by 9.41 billion USD within one or two years. Fashion and Electronics products are the favourites categories in KSA.
Rise of eCommerce in MENA region
For the last few years, the number of internet users in the MENA region has increased with a great swing that also results in the increase in online buyers where UAE and Saudi Arabia are the fastest growing eCommerce market.
Compound Average Growth Rate of the eCommerce market in the MENA region is expected to follow a great rise by 2020
Arabic Language by Default
To launch an eCommerce marketplace in the MENA region it will be more satisfactory for the people of those regions if they can read the website in their regional language that is Arabic.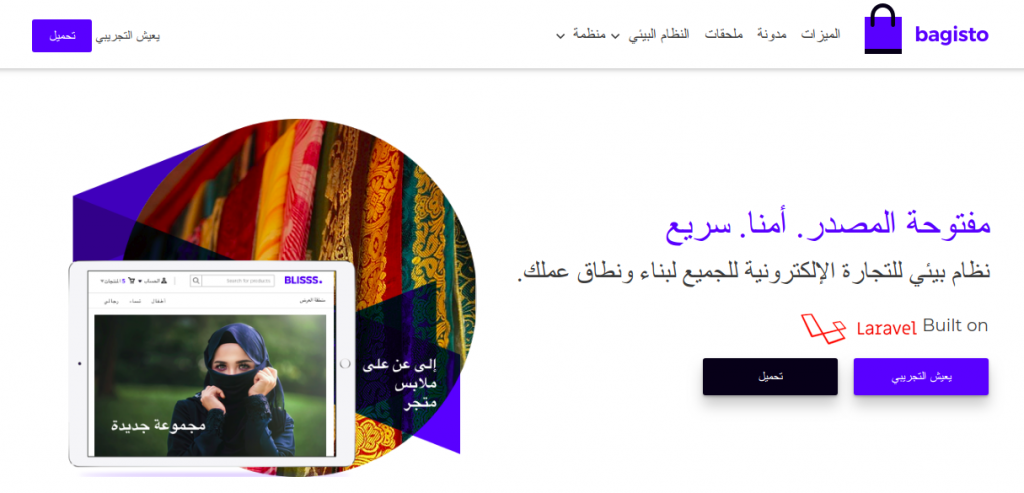 Arabic comes under the top 5 most spoken languages in the world and under the top 10 languages used on the Internet.
Popular eCommerce websites in KSA.
These are some of the most popular eCommerce websites
Go for Bagisto
With the help of Bagisto, you can create an eCommerce website that ticks all the necessity that is required to create an eCommerce website. You can easily create your own online marketplace and provide support in the Arabic language
How to start eCommerce Marketplace in Saudi Arabia
With the help of extension Laravel Multivendor Marketplace, you can easily create an eCommerce marketplace in Bagisto where different vendors can sell their products in a single online store.
It also allows various privileges to Admin and Sellers.
Admin end:-
Access on sellers profile, products, and orders.
Management of inventory settings.
Approval and disapproval of any transaction.
Review approval
Admin can enable or disable the products.
Can choose auto approval or not.
Admin can update or delete sellers profile.
Sellers end:-
Management of product from a dedicated dashboard.
Seller branding.
Transparency between customers and sellers.
Sellers can add multiple images for the products.
Can add new products and add existing products.
Seller Can add special pricing.
Edit Shop URL, Shop image, and details for the shop.
Bagisto can definitely be a game changer in MENA region. With a number of exquisite features and Arabic as one of the default language, you can easily set up your online store within a few minutes.
. . .