Live streaming is getting popular on TV broadcasts, social media, game streaming, and eCommerce. Live streaming gives website owners the feature of real-time video transmission through the internet.
In eCommerce, Live streaming is an approach to promoting your products online on the internet. It gives the shoppers the functionality to shop directly from the streaming video.
The live stream is used for product advertising broadcasts, product demo videos, etc in eCommerce. It allows eCommerce merchants to target a large audience.
Revolution of Live Stream 
RealNetworks build the first media player in 1995 named RealPlayer with the capability of live streaming. The first broadcast of RealPlayer was a baseball game. 
After that, there was a revolution in the live stream industry in 2008 with Youtube's first live event named Youtube Live. The next name is Twitch which was recorded as another turning point for the live-streaming industry.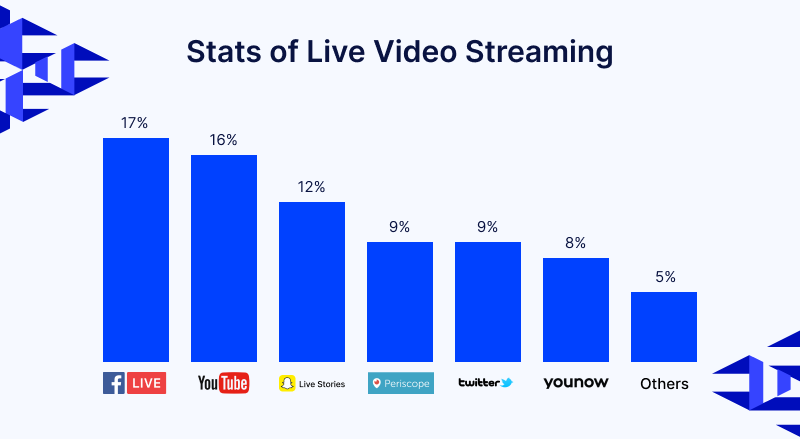 Now in this modern era live streaming has become one of the significant ways of marketing. The collaboration of social media with live streaming makes live streaming more popular.
If we talk about the scope of live streaming in eCommerce, it has already caught up. Since 2018 everyone is shopping online in China and live-streaming eCommerce has found explosive growth.
Moreover, other big countries like; the USA, India, Brazil, China, etc. are using live commerce for a better shopping experience.
Reasons to Add Live Stream to Your eCommerce Store
The eCommerce industry is also taking advantage of live streaming. In eCommerce, the merchants need to be updated along with the upcoming technologies.
Here are some key reasons to add Live Stream to your eCommerce store.
Wider Audience Target
It targets a large number of the public in real-time. The product video streaming gives the merchants the facility to reach a wider audience at the same time. The larger the audience the larger will be the chances of conversion.
Higher Customer Engagement
It gives higher customer engagement as it analyzes consumer behavior deeply. It measures the behavior as per their wishes and interests.
Also, the customers can answer other customers during the video streaming. It develops trust with other customers towards the brand.
Participate in the Competition
It is crucial to compete as per customer demand. Video streaming is an updated way to promote your product. It is now one of the famous ways to brand your product.
Brand Advertisement on Popular Platforms
The product brand gets promoted on popular platforms like; Instagram, Tiktok, Facebook, Youtube, etc. using video streaming.
Video stream is available on many popular platforms these days. If your product ads will display on famous platforms then it will automatically increase the sale.
Extensive Product Branding 
Video streaming gives your product enhanced branding. It shows your product's each angle so that customers will get satisfaction.
Live stream offers authentic product branding through augmented reality. The shoppers get a view of every side with AR.
Major platforms that are using live streaming
Many reasons mention above to add the live stream to the eCommerce store. Many companies are using live steam and earning majorly through it.
Twitch
It is one of the most popular platforms that is well known for its interactive live streaming feature. Twitch allows the viewers to view the stream directly from their PC or screen. It is an on-demand video streaming platform.
YouTube Live
The viewers can watch the streaming videos on their Youtube channel with the help of Youtube Live. The broadcast takes place on the YouTube channel in real time.
YouTube live comes with enhanced analytics, live chats, tools, and highly engaging interactions.
Facebook Live
Facebook Live streams live videos on Facebook. It allows users to share the content with their friends or followers as per their choices. Facebook Live also has real-time instant notifications features.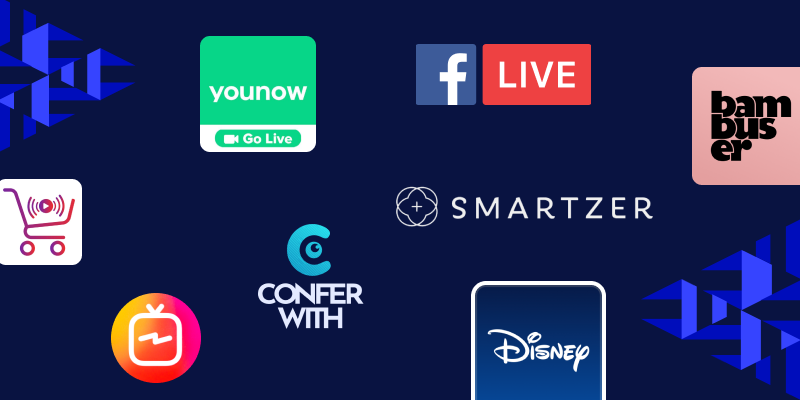 IRIS(Bambuser)
It is in use to share live videos on social media. The users can share the videos to Myspace, WordPress, Twitter, Facebook, etc with the help of it. 
It is available for free and comes with sharing buttons, geotagging and online storage.
Instagram Live
Instagram Live is the most popular live streaming channel these days that is convenient for live shopping, watching entertainment, and useful videos. It has a rapid growth in the live stream industry.
Many small businesses and people are earning through Instagram live. Instagram live shopping also getting popular with its live ads and shopping feeds.
How to Create Live Stream for your Store
The live stream store is popular as multiple merchants are getting high earnings through it. You can create a Live stream for your store by taking the below points into consideration. 
Choose the Correct Platform
It is important for websites to choose the right platform. Similarly, for live streaming, the website merchants must select a suitable platform.
If the merchants have already a website on another platform. In this case, the existing website can also be migrated to the new one. Although it should be economical. 
They can also check either whether the live stream platform is hosted on a third-party platform like Amazon, Facebook, or Google's Shop loop or if it is merged with a company's e-commerce platform.
Technology Selection
Most of the live streaming websites use NodeJS for development. The good technology selection gives your live-stream website actual benefits. The selected technology defines your website performance and site loading.
Streaming Server
Streaming servers or Media Servers are dedicated web servers that are handy for on-demand or live multimedia content delivery to their client devices.
These servers provide centralization for the information and you can build a better and more secure network with them.
Hire a Developer
If you have a good budget then there is an option to hire a software developer so that there will be complete control in your hand.
It is definitely high in cost but applicable for those who have a high budget as it requires more money.
Create your own website with Our Bagisto Extensions
Now, website owners can create a live stream for their eCommerce store with the help of the available Bagisto Live Stream module.
Bagisto Marketplace Live Stream will add the live streaming feature to your eCommerce store. It is the finest way to start a video stream for live commerce.
The merchants will get the functionalities of creating the stream, stream assignment, downloading the stream, etc. The module allows the users to send a message during live streaming. 
The Bagisto Live Stream module also offers a feature of watching the upcoming and previous stream list also. It automatically increases your brand loyalty with excellent product promotion.
The eCommerce merchants are recommended for Bagisto Live Stream extension to their store as it not only gives your store a live stream feature but is also easy to configure.
Store owners who do not have high-level technical knowledge can also easily set up live streams for their stores. The only requirement is turn server details, stun server details, and the clip duration.
Bagisto offers multiple live stream extensions; Bagisto Live stream module, Bagisto Marketplace Live Stream, and Bagisto Saas Marketplace Live Stream. The merchants can add any of them as per their business needs.
Final Words!
Moreover, live streaming is one of the most prominent ways to sell your product online. In this way, the merchants can add the facility and promote their products to increase the number of shoppers. 
That is how they can add live streams to their stores to give a live shopping experience to the shoppers.
Furthermore, you can also explore our complete Bagisto extension list.
. . .