Why Ads are Playing a Vital Role in E-commerce?
In today's internet-centric world, to have a growing business online is compulsory. Customers usually turn to the internet when they want to purchase items or research services. If a company doesn't have a website or active social media accounts, they're likely to lose its potential customers.
Additionally, it's not enough to simply have an online presence – businesses need to make sure their website is user-friendly and their social media accounts are regularly updated with fresh content.
Ads are a massive way to reach potential customers and gain interest in your product. By tailoring your ad campaign to target specific demographics, you can make sure that you're getting the most out of your advertising budget.
A Decade from Old Ads to New Ads
We are members of the generation that experienced the dawn of the internet and the decade of AIDS. In the past, there was only one way to market our goods and services: offline, using means like newspapers, pamphlets, hooding boards, or word-of-mouth.
In the starting days of the internet, it has too few users, There are no alternatives for online advertising on the internet because at that time we had no social media platform or eCommerce platform. We were using the internet only for searching for information and sending emails.
In the early days of the internet, very few people used to do it, but gradually its popularity increased. But at that moment the biggest concern was no one believed in it. That was the main reason no company want to invest in internet ads and the same for customers. At that time belief system was so poor.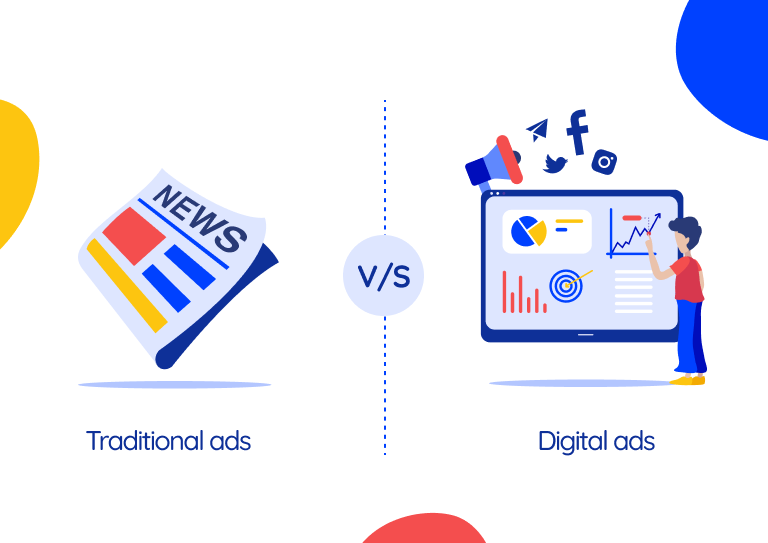 Internet usage is at an all-time high now more than ever before. You can use the internet for practically anything you need – whether you want to study, do some shopping, or use services. It's a one-stop solution for most people's needs.
How Social Media Becomes a Great Source of Ads?
Social media is a great source of ads with the help of this companies can target a specific audience. For example, Facebook and Instagram allow companies can target people based on their interests, age, and location. This helps companies save money on advertising because they are not wasting their ads on people who are not interested in their products.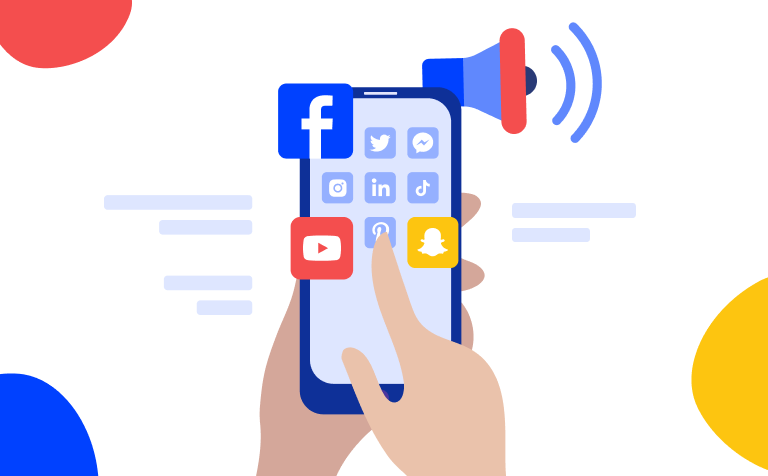 Ads can be good or bad it depends upon use. If used correctly, ads can help to support the content of a site or app and make it more valuable to users. However, ads can be intrusive and disrupt the user experience.
Types of Ecommerce Ads
There are many ways we can place our ads over eCommerce as well as a social platform.
Following are the types of ads-
Website Banner Ads

Google Adword

YouTube Ads

Remarketing

Pay Per Click Ads

SEM
If you are running your own eCommerce store, you need to reach your target audience through ads to increase sales of products and services. Your goods or service will depend on it, you may need to target a specific customer base through different channels. You can use various methods to advertise, Whatever path you take, make sure you are reaching the right people to maximize your sales.
How Ecommerce Marketplace Ads Increase Revenue?
We are already aware that the traffic on the marketplace is high. Every big marketplace portal is filtering their customers by their interests with the help of the categories page. And they are placing product ads according to the customer's interest.
Ads that are placed on the marketplace can help increase sales for the products that they are advertising. This is because targeted customers will see the ad and then be more likely to purchase the product. Additionally, advertisements can support the development of product brand identification.
According to Money Control news, Amazon reported ad revenue of $9.7 billion for the fourth quarter, up 32% from last year, and $31 billion for the year. YouTube posted $28.8 billion in ad revenue for 2021.
Analyst Benedict Evans on Twitter said that made Amazon's ad revenue similar in size to the entire global newspaper industry, and Statista put global newspaper annual ad spending at $29.5 billion,
There are many different types of ads offered by the marketplace such as home page banner ads, sponsor banner ads, listing-wise ads, and categories page ads. Marketplace charges according to types of ads, it could be pay per click or sometimes membership types for a specified time.
In this scenario, the eCommerce marketplace increases its revenue in two ways. The first is through commission on each product sale, and the second is by placing ads.
Conclusion
ECommerce is growing at this time and along with social media is also growing. Our business should present every platform so we can simply grow our business with the help of eCommerce ads and social media ads.
Ecommerce ads are important for businesses to do for a few reasons. The first reason is that they can help businesses increase their reach to potential customers. Additionally, e-commerce ads can help businesses create brand awareness and improve their brand image. Finally, eCommerce ads can also help businesses increase their sales and ROI.
. . .