With the intention of establishing open networks for eCommerce, the Department for Promotion of Industry and Internal Trade (DPIIT) of the Government of India founded the private, nonprofit organization known as Open Network for Digital Commerce (ONDC).

ONDC will be launched in 20 cities across India in April 2022. It is essentially a network of numerous small and large-scale eCommerce players that aims to end Amazon and Flipkart dominance in India.

This open network will enable any network-enabled app to find and interact with local businesses in important markets.

For example, if Flipkart and Myntra both integrate their platforms with ONDC, a user searching for a T-shirt on Flipkart would also see Myntra results on the Flipkart Marketplace app.

How does ONDC function?
The initiative helps micro, small, and medium-sized businesses and independent traders join online marketplaces in order to open up new opportunities and break the digital monopolies.

The DPIIT, Ministry of Commerce and Industry is responsible for taking the first step.
Large companies like Flipkart and Amazon have demonstrated a willingness to support the initiative. Their monopoly will end as a result, and the users will be able to buy products from the ONDC's vendor side. The industry's major players have shown their support for ONDC.
According to the sources, this will allow platforms with significant B2B verticals to access the ONDC network's vendor side to source products. As well as it results in gaining access to new users.
Importance of ONDC
The ONDC is independent of any particular platform and is based on open-sourced methodology, using open specifications and open network protocols. It is a neutral platform that, similar to the Unified Payments Interface, will establish open-source protocols for vendor matching, price discovery, and cataloging (UPI).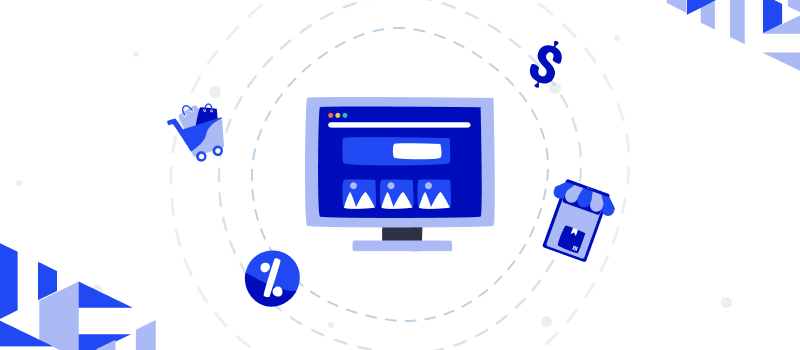 Eliminate Obstacles between You and Your Customers
:
Market and customers do not wait! Through the pandemic and post-pandemic periods, the major eCommerce players wasted capital and built a competitor slope.

The ONDC portal, on the other hand, democratizes this fluctuating market landscape by stepping away from the platform-centric paradigm and developing a buyer-seller-centric platform.
Go Omnichannel; It's Imperative Right Now:
Avoid skipping the race! To avoid losing even one selling space, any reputable restaurant accepts orders, party orders, dine-in, telephone orders, and WhatsApp bookings.

You should definitely think about boarding your company on ONDC in order to profit from it.
A Must-try Platform with a Small Initial Outlay:
ONDC charges only a buyer-finder fee and has no online selling fees, which results in a low cost of customer acquisition. The options for self and third-party logistics management reduce the cost of servicing.

Aside from improving hyper-local visibility, ONDC saves money on digital marketing because it is a buyer app and is used by regular customers.
Utilize Various Platforms to Connect with Your Customers: 
Who wants to miss out on such a sizable audience of multichannel consumers? By giving businesses autonomy and a low buyer-finder fee, ONDC relieves companies of high commission fees.

Without a central middleman, you decide the prices for your customers here.

Cost Savings for Sellers:
The ONDC remove platform-specific constraints from small businesses and allows them to utilize any ONDC-compatible applications.
In order to operate and be found on the network, small businesses will now have a wide range of options for acquiring the tools they require without paying a high fee to aggregator websites.
The ONDC's Three Domains
In the initial phase, ONDC will provide services for the three domains of retail, wholesale, and logistics.



What justifies the Market's Current acceptance of Open Network for Digital Commerce?
It is not often that you have the chance to take part in a groundbreaking initiative that aims to give you access to more customer channels, and third-party channels, as well as lower customer acquisition costs.
The platform's early adopters will benefit from the first mover advantage. Additionally, they will have the chance to jointly develop and lead the business ecosystem as well as co-create the network.

They will lead the way for the transformation of digital commerce and mention how the Open Network for Digital Commerce (ONDC) develops network policies in the early stages.
Final Reflections
The ONDC project has the potential to make product discovery easier and allows small retailers to access the market. Customers search across multiple platforms right now to find the best product at the best price.

Retailers, on the other hand, are required to abide by rules developed with the platform's best interests in mind.
Being able to sell products online is crucial for retailers as India's internet user population grows. However, it is challenging for small retailers to sell online due to tightly controlled platforms with a variety of policies. ONDC seeks to address this issue.

Support
It's all about ONDC's Relevance in the Modern Age. Also, for any further queries or doubts reach out to us at [email protected]. Moreover, you can raise a ticket at our HelpDesk System.
. . .