What is exactly Endurance Event Marketplace?
Endurance Event Marketplace is the online marketplace that organizes sports events locally or globally. It is designed to help the people who are willing to participate in endurance activities like running, triathlons, cycling, etc. Let's discuss, How "Let's Do This" created marketplace for endurance events? 
What is  "Let's Do This" and why it is so popular?
In the last past decade,  we didn't find any platform where people can book endurance events online and participate in activities, which keep them fit towards their health. 
Thereafter, "Let's Do This" came into the market in 2016 and breaks down barriers by allowing people to discover new ways of keeping fit, encouraging them to push themselves to provide a sense of community and fellowship,  irrespective of fitness levels. 
It helps endurance event organizers to reach an engaged community of participants and endurance sports enthusiasts. It is also offering a dedicated platform to provide detailed event information, news, and special offers.
How did they start their journey?
Alex and Sam graduated from the University of Cambridge and they know each other since childhood. They are passionate about endurance sports & fitness.
The idea of this startup came to their minds when they were working in the sports industry and they were talking that, how hard is to find and signup for the races. 
They started their journey in 2016 to build a website where people can find endurance events. The headquartered of  "Let's Do This" organization is in San Francisco, California with an office in London, United Kingdom.
Fundraiser of "Let's Do This"
"Let's Do This" has raised $81.4M in funding over 7 rounds. Their latest funding of  $60 million was raised on Jun 6, 2022, from a Series B round. The lead investor of this fundraise was Craft Ventures and Headline. 
They quickly attracted investors such as tennis star Serena Williams and Olympic champion Usain Bolt for their sports booking platform Let's Do This.
As of now, this marketplace is funded by 28 investors and the most recent investors are  NFX and Craft Ventures. 
Events organized by  "Let's Do This"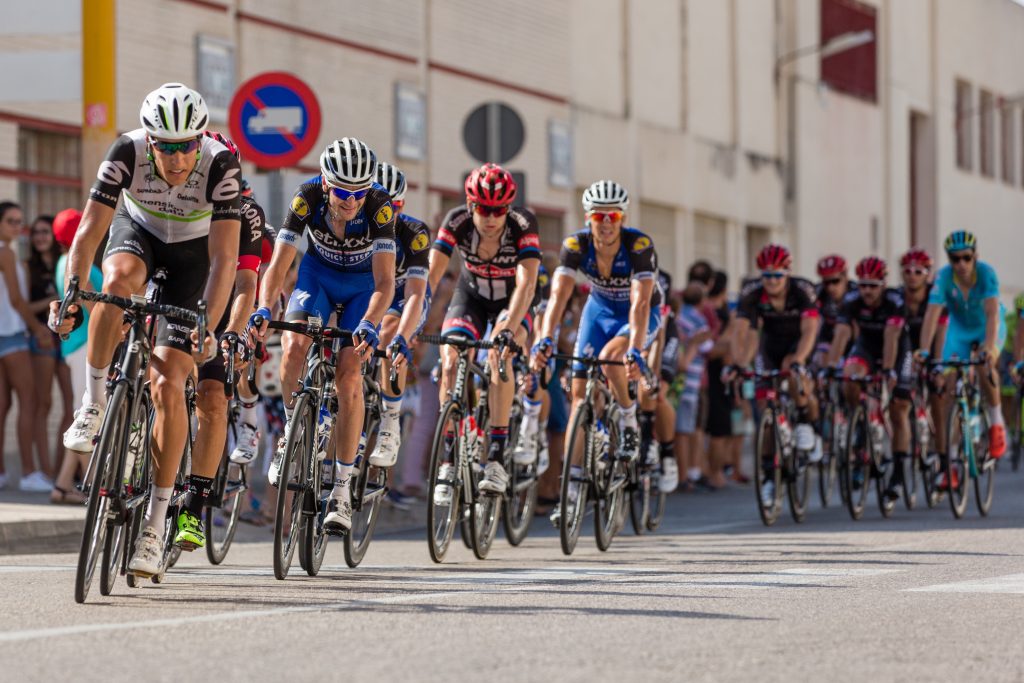 Let's Do This platform listed more than 5000 races including 10k runs, Marathons, Olympic Triathlons, Duathlons, Road Cycling Swimming, and many more.  
They are providing services to more than 5 million users globally and also planning to expand their new offices across the globe. 
Data Matrix of "Let's Do This"  
Let's Do This works on the data matrix-like fitness tracking, social connection, and race history. This makes booking events very easy, risk-free, and enjoyable. 
They work with the selected event organizers, where you can easily sign up and book any endurance challenge in one place with one click. They are providing lots of benefits such as free injury protection, an official booking partner, etc and community support is also amazing.  
How Bagisto can help you to develop your own endurance event marketplace.
With Bagisto you can start your own Endurance Event Marketplace from scratch. We will provide a platform and technology to the endurance event organizers, so they can list their events and connect with the communities.
People who are willing to participate in any events and easily signup and book the events. We build an online marketplace for both B2B and B2C in order to scale up the business.
In the growing area of digitization and networking, partnerships play a major role. This can grow your business across the globe.
Final Words:
To know more about How "Let's Do This" created marketplace for endurance events please send us an email at [email protected] and our Bagisto's tech team will get in touch with you. You can also raise a ticket at our HelpDesk System.
. . .